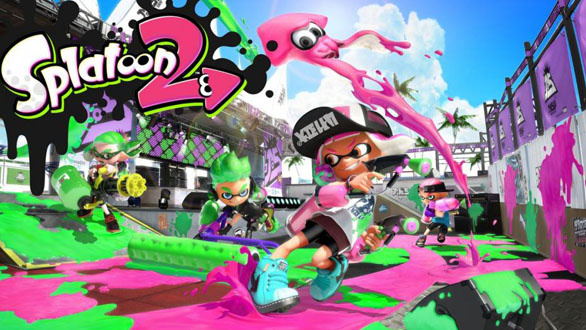 When the Switch was first revealed late last year, it was interesting that a portion of the video showcased Splatoon 2 being played competitively in a stadium setting. E-sports continue to grow in popularity each year, and it seems that Nintendo is taking the scene a bit more seriously going forward. Tatsumi Kimishima spoke a bit on this in the latest financial results briefing, talking about how Splatoon 2 will play into the competitive scene.
Obviously, one of the biggest features this time around is that voice chat will be supported to supplement team communication, but the plan seems to be to create a larger buzz around the Switch by development of games such as this which could have greater clout in the competitive scene. Here's what was said:
Splatoon 2 in particular will offer voice chat, a much-requested feature from our overseas fans, using smart-devices and the ability to bring eight Nintendo Switch systems together for eight-person local multiplayer. In this way, we are working to create titles and environments to invigorate the competitive gaming scene so that a wider demographic of customers can enjoy, talk about, and continue playing the Nintendo Switch.
What do you think? Will Splatoon 2 capture an even wider audience than its predecessor? Do you think it'll do well in the competitive scene? Drop us a comment in the section below.
[source nintendo.co.jp]