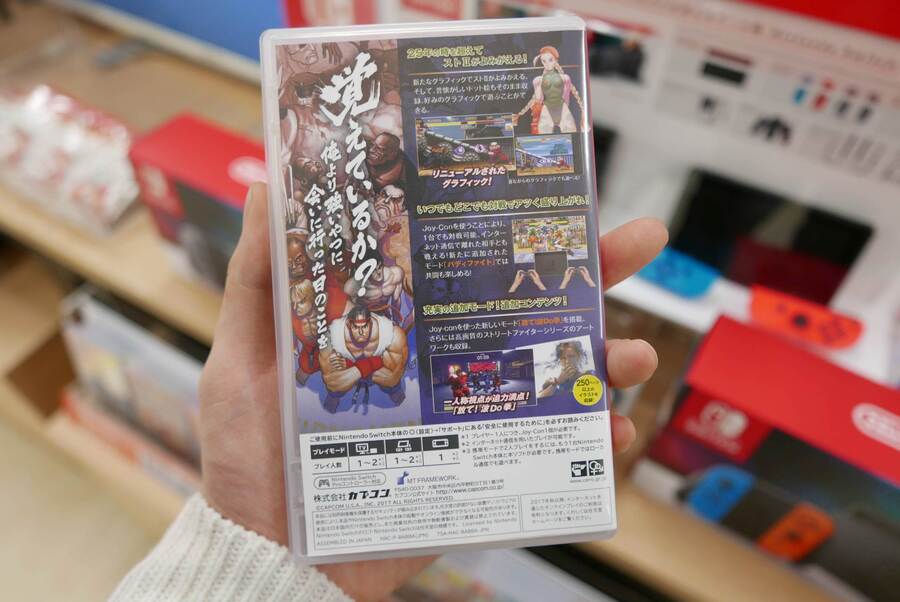 A few weeks ago, some of you may remember that Capcom released a new Ultra Street Fighter II trailer which seemed to include footage of some kind of new first person fighting mode. No more details were forthcoming, but the idea seemed to fit well with the Joy-Con controllers that the Switch will be sporting. Now, a picture has come out online of the Japanese box art for the game, and it confirms that there will indeed be a first-person mode.
Details are still scarce, as Capcom still hasn't announced anything about the new mode, but the box art calls it "Unleash! Hadoken" with the "do" in the latter word being emphasized due to how motion controls will allow you to throw the fireballs yourself. The screenshot included on the back shows a timer and several enemy characters, too, which suggests that it'll perhaps be some kind of target shoot mode.
What do you think? Will you be picking this up? Do you think this new mode sounds interesting? Drop us a comment in the section below.
[source vg247.com]