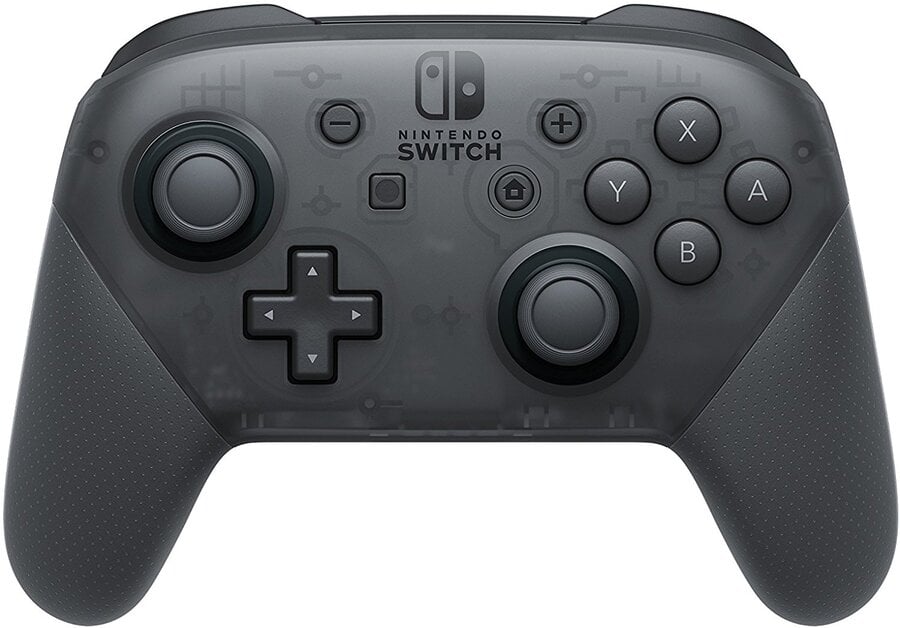 Admittedly we only held one for a short while at a preview event, but playing Splatoon 2 with the Nintendo Switch Pro Controller - motion inputs included - was enough to make us somewhat fall in love with the pricey add-on. Considering the lack of a real D-Pad on the Joy-Con controllers, too, it's a bit of a requirement for any 2D platformers or Ultra Street Fighter II: The Final Challengers.
The pad's been readily available for pre-orders in various countries, but has been rather more elusive in the US. Amazon had a tiny number of units for which the pre-orders were claimed quicker than hot buns at a bake sale, and the page is still not offering any more.
Well, it seems that GameStop and Best Buy have a decent amount of stock, as the latter has had them up for nearly a day without the page exploding from orders. Some US links below.
---
GameStop
Best Buy
---
Delivery from both stores is cited as 3rd March, so this is a good chance to get on board with one of these pads.
Are any of you in the US going to put down a pre-order for one of these?
With thanks to 'Bluedogrulez' for the heads up.