The launch line-up for Nintendo Switch is gradually growing, and now we know the eShop will have a bit more to offer. Tomorrow Corporation has confirmed that it's bringing its back catalogue of games to the system on 3rd March, with updated releases of highly regarded WiiWare and Wii U eShop titles.
The following are the three games that will be released.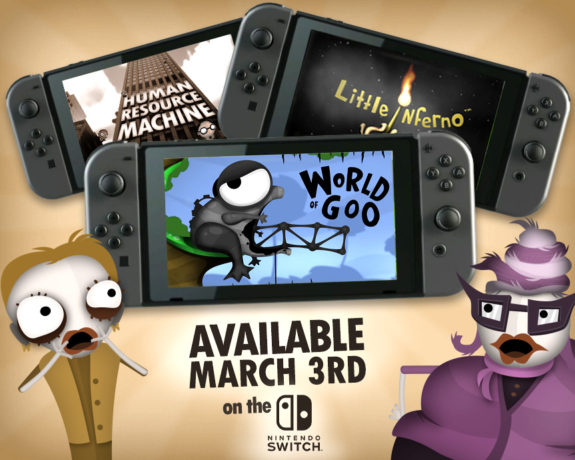 As a Switch exclusive each game will also have a 'Soundtrack Mode' in which you can listen to all of Kyle Gabler's work for each game. This was all confirmed in a blog post from a week ago, but picked up from a tweet today.
Are any of you planning to pick these up at launch?
[source tomorrowcorporation.com]