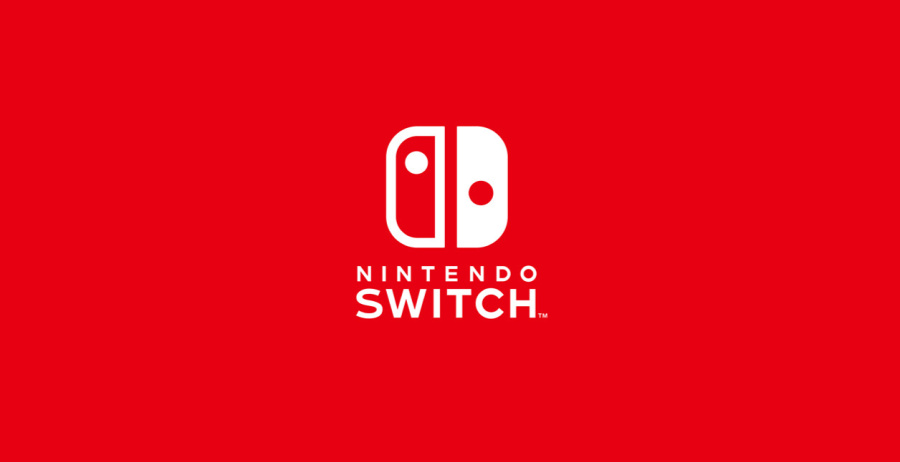 With just days to go until Nintendo's Switch Presentation, anticipation is building for the first substantial official look at the system and - presumably - a number of games and launch details. Putting aside rumours and leaks, relatively little has been said since the initial preview trailer, beyond a small number of third-party game confirmations and an appearance on the Jimmy Fallon show. Nintendo has been good to its word that it would stay relatively quiet on the system until early 2017, and now the scene is set for two months of heavy promotion up to launch.
---
When is the Nintendo Switch Presentation?
The full presentation, live from Tokyo, will take place at the following times.
8pm Pacific / 11pm Eastern on 12th January, which is 4am UK / 5am CET / 1pm Tokyo / 3pm AEDT on 13th January.
---
2017, as we've written before, is one of the most important years Nintendo has had in some time - the 3DS is heading towards retirement with some grace, while the Wii U has seen its time come too soon due to its struggles. The company's had mixed fortunes in mobile, with Super Mario Run both breaking records and underachieving at once, and it needs to make a big return on the dedicated gaming market.
Challenges, tackled with optimism, can be opportunities. Let's consider some key opportunities ahead of the Switch presentation.
A Live Presentation can Make a Big Splash
We've argued already that Nintendo's timing of the presentation isn't ideal; it's a pretty good time slot in Japan, not bad in Australia, but disappointing in plenty of other places. In the US it's perhaps at late-night TV time, so it could be worse, but in Europe it's during those hours that many of us haven't seen since our disgraceful student days. This writer, in the UK, isn't looking forward to live-blogging at 4am, no siree.
Let's put that aside, though, and focus on the broader picture. The fact it's live out of Tokyo, and set to include some presentation duties from company President Tatsumi Kimishima, suggests it's very much an 'event' in the typical sense. It's interesting that from 2014 onwards Nintendo ditched live press conferences at E3, albeit still hosting a couple of eSports showcases. Yet it is typically the way to unveil hardware, when you're planning to get into detail and show off a lot of games and features. The 3DS had its major unveiling live at E3, likewise Wii U; initial announcements often come less formally, but the big reveal, the grand information drop, often comes in a live presentation.
It also matches up with approaches that other technology and entertainment companies use, not just Sony and Microsoft but also the likes of Apple, Google, Samsung and so on. The company President and his most trusted Lieutenants on a stage, introducing ideas and giving cues for sizzle reels and trailers. It's an old playbook, but a potentially successful one.
Getting the Key Message Right
The exact format Nintendo utilises will be interesting to see, but it can certainly look at other examples and learn lessons. It's had its own positives and negatives in live presentations in the the past, but it can also see what Sony and Microsoft did with their PS4 and Xbox One pre-launch reveals. Microsoft got its presentation rather wrong, with messaging that focused a huge amount on TV - the strategy was to appeal to a wide base of eager TV viewers in the US, but left many that were actually watching the presentation cold; it also prompted plenty of mockery online.
Sony, by contrast, made it all about games, immediately winning over a decent percentage of viewers and seizing that narrative. While Microsoft fumbled trying to sell Kinect and gimmicky TV features to a half-interested audience, Sony enlivened a hefty base of eager gamers and got itself off to a great start leading up to launch. It remembered that it was selling a games console, and that the audience for that very product is bigger than ever.
Moving on to Nintendo, it'll no doubt have put a lot of work and planning into its big Switch pitch. The teaser trailer, as a starting point, seemed to succeed last year. It generated a lot of views, plenty of positive vibes online, and we've certainly seen more conversation around the company than for a few years. High profile headlines in 2016 like those around Pokémon GO also helped with initial awareness, but the Switch concept of a console that's also playable on the go, along with Nintendo-like control quirks, set the scene well.
For Nintendo, it needs to be very clear on who it's targeting and how. The Wii U, both in its initial E3 2011 reveal and then more detailed events in 2012, had muddled messaging. The brand confused some, and on one hand Nintendo tried to pitch it as a hardcore gaming machine, and also as an accessible family device. It was rather messy.
Inclusivity will no doubt be key to the message, but that shouldn't be at the expense of clarity. We've argued in the past that Nintendo now exists in its own 'bubble' in the market; that brings potential issues, but it's also an incredible opportunity for the big N to create its own distinct and sizeable audience, as was the case with the 'Touch Generation' of DS and the motion controls of Wii.
Avoiding Corporate Waffle, Giving Plenty of Footage and Pre-Prepared Trailers
Further up this article we highlighted previous efforts at live presentations from Sony and Microsoft in this generation, and though we'd suggest Sony had the better of that duel it's also susceptible to the sort of dull segments better suited for investors and press. If indeed Nintendo does opt to give a significant part of its presentation live and in real time - with the official site worryingly emphasizing 'press and business people' - it can still avoid the pitfalls of dry, uninspired corporate speak.
Nintendo's past E3 efforts weren't always the worst for this, but there's certainly scope for large parts of the presentation from Tokyo Big Sight to be pre-recorded. A 'concept' trailer showcasing the system's form factor and features, third-party testimonials and, of course, game trailers and extended demonstrations. Though Nintendo's event in Japan may be catered more towards leading into a public hands-on bonanza over the weekend, there's surely an awareness that there'll be a significant global audience tuning in to watch.
It's inevitable that the big N will have a lot of assets, videos and trailers lined up for shortly after the presentation, so the hope is that these will be prominent in the presentation. The online audience watching live will want to see games and features more than anything else, and likewise those checking in the following morning may want to watch the full presentation regardless of the various trailers to be found elsewhere. The key is that the event is really a vital pitch to millions of prospective Switch owners, not just the business people and press sitting in the Tokyo venue.
Finally, It's About Finding the Right Tone
Wrapping up, there's an opportunity for Nintendo to demonstrate that it's still unique within the video game and entertainment industry. Many people, whether fans or casual observers, have a sense of what Nintendo is all about - creativity, fun, colourful design, whimsy. The company's style and range of IPs is still thoroughly enticing, from the fantasy and adventure we'll surely see in The Legend of Zelda: Breath of the Wild to the broad offerings in franchises like Super Mario, Splatoon, Metroid and more. It'll be interesting to see just how much, even beyond revealed games, Nintendo emphasizes its brands and range. Heck, if there is a Smash Bros. 4 port / director's cut as some longstanding rumours have suggested, that'd be a great way to highlight this point.
Beyond the sheer range of IPs, humour and charm will hopefully be abundant in the presentation. Nintendo's top executives from various parts of the world and in various positions have continually shown how they're in the business of making people smile. It was an ethos embodied by former President Satoru Iwata, and undoubtedly lives on in the company.
Nintendo has the chance to show all those watching that its essence is still in place, that distinct vibe all of its own. If the company combines those qualities with a winning concept and exciting announcements, it could give the Switch the perfect start in the build-up to release.
Here's hoping for a great presentation.