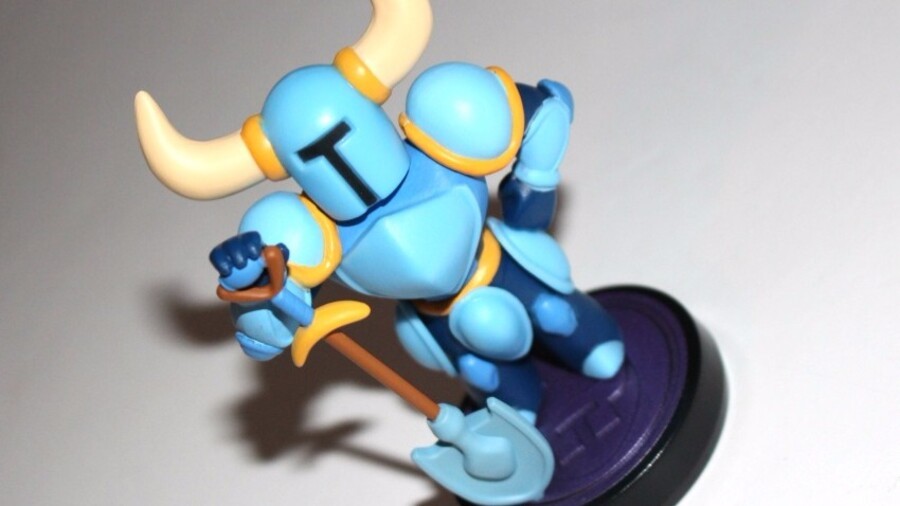 Nintendo has revealed that the forthcoming Shovel Knight prequel Specter of Torment will include support for the Shovel Knight amiibo.
The DLC - which will be available for free if you already own the game on Wii U or 3DS - will be released as a self-contained $9.99 download on Nintendo Switch, alongside Shovel Knight: Treasure Trove, which will include all of the content available so far.
Here's the important info, taken from Nintendo's site:
Slash through the prequel to Shovel Knight and recruit a cadre of villains as Specter Knight, the shadowy scythe-spinner. Featuring a brand new playable character, all new weapons and armors, all new levels, all new music, new bosses, and a brand new story to adventure through!

Climb walls, leap over gaps, and dispatch enemies with the Dash Slash. Specter Knight's playstyle brings motion and action to the forefront!

Test your scythe skills with new feats and challenge stages featuring boss rematches, platforming challenges, and more!

With the Shovel Knight amiibo, summon a spirit of Shovelry to keep you company during your quest!
Yacht Club Games has already confirmed that it will be repackaging the Shovel Knight series this year, with the justification that "less expensive standalone versions will provide better entry points for different types of players."
[source nintendo.com]