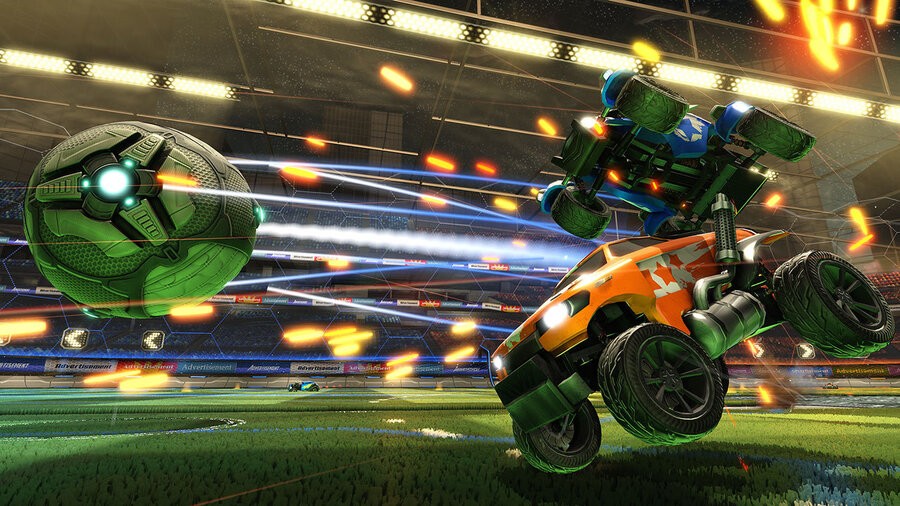 Rocket League has been one of the smash hits of recent gaming memory, finding a massive audience on PS4, Xbox One and PC thanks to its addictive brand of vehicular, arena-based sports action. It's the kind of title that would do incredibly well on Switch, and while developer Psyonix doesn't have anything to announce at the moment, it's "excited" about the potential of the system.
When asked by a fan about the possibility of a Switch port, a Psyonix representative replied:
We are excited as you are regarding the release of Nintendo Switch however, we don't have enough information at this time if it will happen. For the mean time, let's both keep our fingers crossed that it will.
This interest hasn't come entirely out of the blue - Psyonix's Jeremy Dunham has spoken about supporting Nintendo's new machine in the past, when it was known as NX:
Should we do it? And does the community want us to do it? Those are all things we have to consider, and if the answers are positive, then we would. Now whether or not it would have cross platform multiplayer, our goal for any version of Rocket League going in is to make it cross network, no matter where you are. So really, it would be a matter of understanding our limitations, what they might or might not be in that situation. So in general we would always try to make it work- whether or not we would in this case would depend on whether or not we develop for the platform in the first place, and then whether or not it would be possible.
Do you think Rocket League would be a good fit for Switch? Let us know by posting a comment.
Thanks to SLIGEACH_EIRE for the tip!
[source nintendoeverything.com]