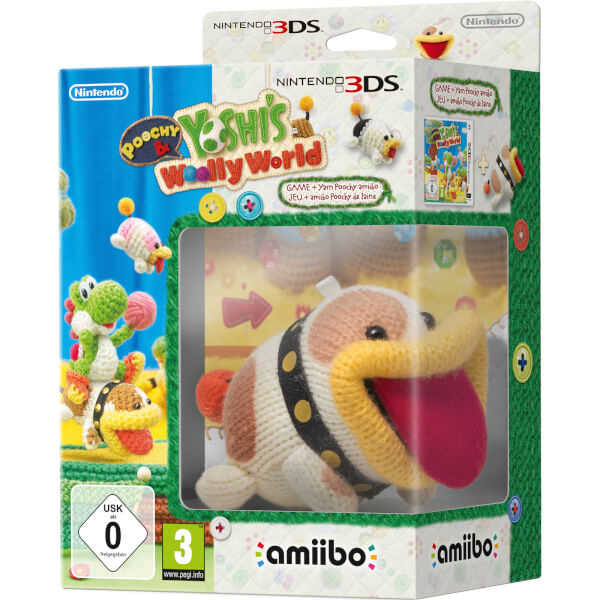 Poochy & Yoshi's Woolly World isn't far away from release on 3DS, set to launch on 3rd February, and the official Nintendo UK store has now opened up its pre-order options. As always it charges the full recommended price, but throws in some extras to tempt you in.
There are two specific options for the 3DS release, while naturally the original Yarn Yoshi amiibo are also supported in the game. The bundle details are below; these links are affiliated, so a small portion of any purchase does go to Nintendo Life.
Amazon UK has orders open at the same prices - the Yarn Poochy amiibo bundle for £44.99 and the standalone game for £34.99.
GAME is offering the same prices, albeit like with Amazon the standalone game doesn't have a Fan Pack equivalent via the high street retailer.
Are any of you UK 3DS owners tempted to pick this up?