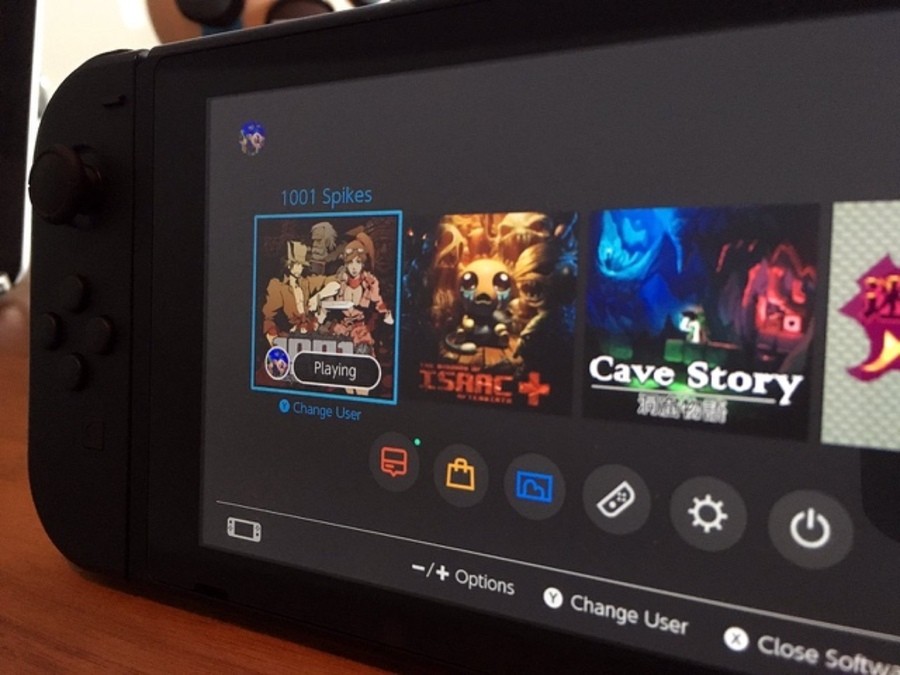 Earlier today, Nicalis - which is already bringing The Binding of Isaac: Afterbirth+ and Redout to Switch - tweeted a photo which showed one of Nintendo's new consoles proudly displaying icons for 1001 Spikes and Cave Story, two titles previously published by Nicalis on other formats.
Also included with the tweet was the following message:
Isaac was lonely so we brought a few friends to keep him company.
The tweet has since been deleted, which suggests that Nicalis was perhaps getting ahead of itself here.
However, it might not be to do with announcing games early but the fact that the photo clearly shows elements of the Switch UI which have thus far been hidden from view. For starters, there's a dark home screen theme (previously we've only seen white) and there's also a "Change user" shortcut.
Why do you think the image was deleted, and are you pleased to see more games coming to the Switch? Let us know with a comment.