As a daily treat this year we're going to take a little time to step away from wondering about how leaky Nintendo has become, and simply focus on some lovely fan-made art. We've occasionally shared some stand-out examples in the past, but now we want to make it a daily occurrence; the only objective is to highlight some cool art.
Kicking off this new routine is a brilliant recent creation by Jon Davies; he simply asks "what would Banjo-Kazooie look like as a Mario RPG-like game?", and also credits August Bigelow for the concept. A fun little side note is that Davies is a Graphic Artist for Nicalis, which explains why he's so handy with pixel art.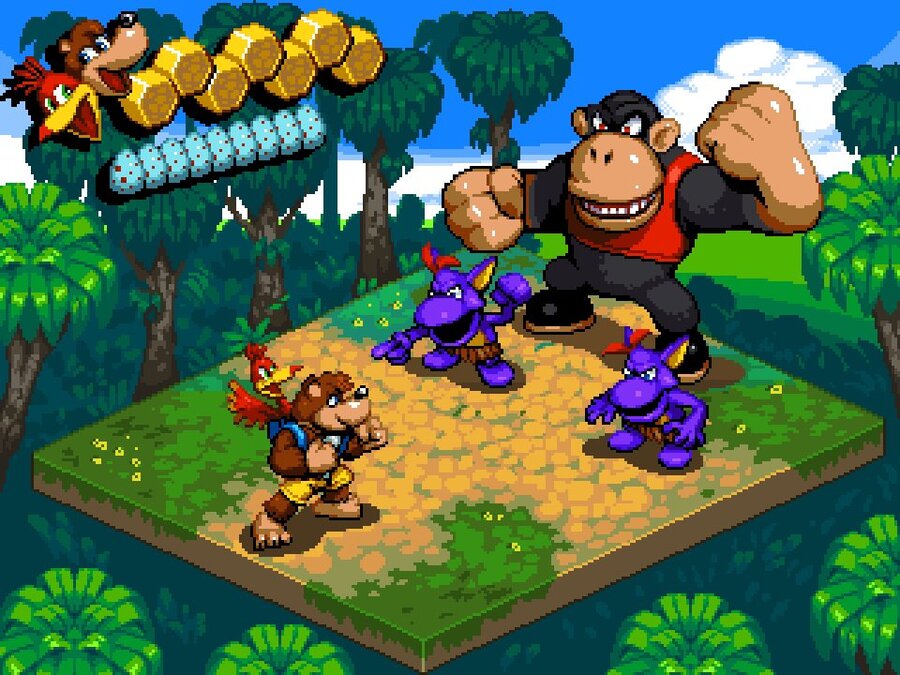 We think this is awesome, but let us know whether you like it in the comments. We'll look around for another gem and share it tomorrow.
[source twitter.com]