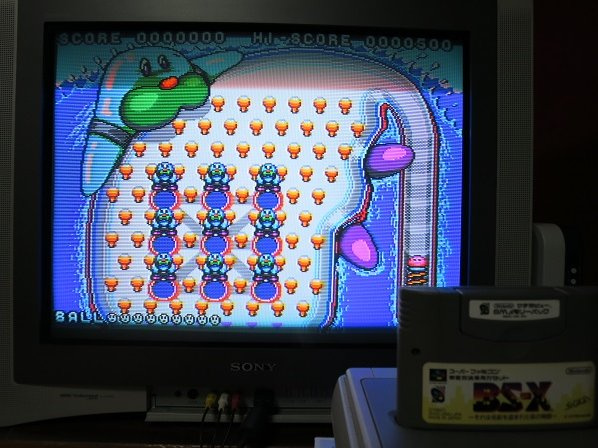 You might remember us bringing you the news early last month that four of the ten long lost "Kirby's Toy Box" Satellaview titles had surfaced and been successfully purchased at a Japanese auction. Thanks to the efforts of Frank Cifaldi and Mathew Callis enough money was raised by the community and the auction was won. All that was remaining was for the cartridges to arrive and be successfully copied to make sure everything was in working order.
The wait is now over, because Callis has successfully dumped all four of the mini-games and shared them for every Kirby fan to enjoy. We remind you the discovered games are "Circular Ball", "Cannon Ball", "Pachinko" and "Arrange Ball". You can watch two of them in action in the videos below.
Kirby no Omochabako: Cannon Ball:
Kirby no Omochabako: Pachinko:
The digital preservation of some video games is quite challenging, because often the producers themselves lose the original code due to factors such as damaged floppy disks or broken hard drives; often retro games are forever lost unless someone who actually bought them in the first place still owns the original copy. Satellaview games offer a whole different challenge - the broadcasts ended in late 1996 and the games were downloaded onto the service's rewritable Super Famicom cartridges. These were often reused and, as such, older games got written over.
That is why having found these four games on four separate, fully functional cartridges was an amazing opportunity. Don't believe we have heard the last of "Kirby's Toy Box", either, because "Kirby no Omochabako - Ball Rally" remains - to this date - unaccounted for.