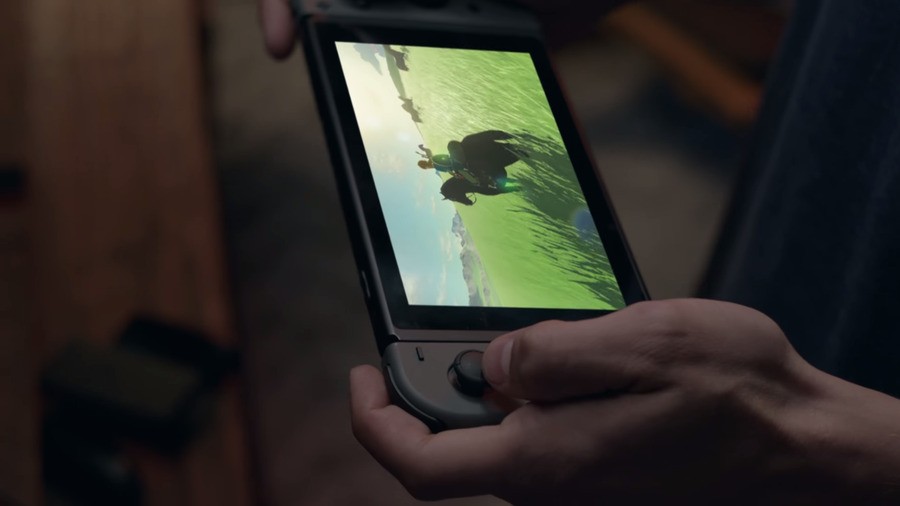 Ubisoft CEO Yves Guillemot has hailed the Nintendo Switch as "true innovation" and has teased a "surprise" game that the company currently has in development.
Speaking during Ubisoft's first-half 2016-17 earnings conference call, Guillemot highlighted the game-changing nature of Nintendo's forthcoming system:
The March quarter will also see the release of the Nintendo Switch. As we have already said, we think the platform is great. For the first time ever, players will be able to continue their home console experience on the go while travelling or commuting. That is a true innovation.
While some industry experts have openly doubted that a console with such a strong handheld focus can succeed in the era of smartphones and tablets, Guillemot pointed out that the Nintendo 3DS continues to sell briskly in the current climate:
...despite the huge competition from mobile gaming, Nintendo managed to sell more than 55 million 3DS since its launch. The Switch will benefit from this extreme demand for Nintendo games on a dedicated handheld platform. If its potential is reached, then Ubisoft, as the leading third-party publisher on Nintendo consoles over the past ten years, will benefit disproportionately from that.
Guillemot then teased a new title that is in development for the Switch, which could potentially be Beyond Good & Evil 2. This was was rumoured to be Nintendo-exclusive a while back, but Ubisoft tried to shut down such chatter.
With the design and the unique abilities of the Switch, Nintendo should revolutionise again the way we play. Ultra-accessible, this console will offer to all of us the liberty and pleasure to share our game experience and to play anywhere and at any time.

The Ubisoft teams who are creating games for the Switch are inspired by all these new possibilities, and I'm very happy that we can continue to make big things with Nintendo. In addition to Just Dance 2017, I'm thinking especially about a game that will surprise you a lot!
What do you make of these comments? Do you think this secret game is indeed Beyond Good & Evil 2, or could it be something different?
Thanks to SLIGEACH_EIRE for the tip!
[source nintendo-insider.com]