It's Halloween again, a holiday that's big business and plenty of fun if you like sweets / candy, dressing up or a mixture of both. For some, of course, this is more than a single night of trick or treating, but a full-blown Holiday (with a capital H) to celebrate and enjoy. With that in mind, we thought we'd jump in with our traditional list of games perfect for the occasion, but this time at the start of the Halloween weekend.
When putting this list together we thought it felt familiar, and that's because we were instinctively including lots of games already in our 2015 list - oops. So, instead we've thought up 10 different games, some from your feedback in the past and some of our own, and at the end you can vote on your favourites from this list and those that we featured last year. That'll be 20 games to choose from, which is nice.
Some of these are a little unconventional (some are the usual contenders), and we have a few prime Virtual Console games too.
Let's get to it.

Freshly released this week, this is an updated version of a PSP remake of the original (if that makes sense), with an extra four chapters also added. It delivers its own narrative-driven spin of mature horror on the 3DS, with pixel-based visuals combining with fantastic audio design (wear a pair of headphones for this one) and some puzzles thrown in. As it's only just been released here's a link to our Corpse Party review.

There are a lot of fantastic Castlevania games to choose from on Nintendo systems. Through multiple Virtual Console options we have examples such as the original trilogy, the GBA trilogy, DS trilogy and Castlevania: Lords of Shadow - Mirror of Fate on 3DS. All good options, but we have a soft-spot for this 16-bit entry, truly one of the great games of the SNES era.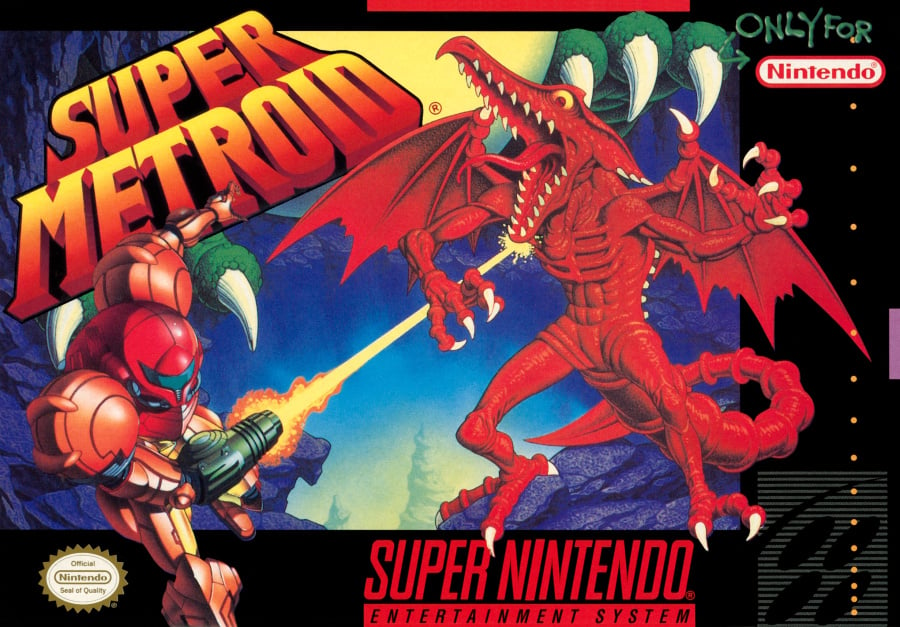 On the subject of classic SNES games, this one's a doozy, and is certainly a popular choice for some around this time of year. It's not out-and-out horror, of course, but is ultimately focused on isolation, uncertainty and rather big monsters. A stone cold classic, and while we're on the subject of Samus...

We're actually thinking primarily of Metroid Prime 2: Echoes, the dark and arguably divisive entry in this trilogy. With a light and dark world, some truly creepy enemy designs and the sense of being on a desolate world that's fallen to ruin and darkness, this is a hugely atmospheric game from Retro Studios. The Wii trilogy has the ideal control scheme, and if you're not a fan of Echoes you can simply fire up the first game of the series instead for some Super Metroid-esque isolation and mystery.

This is part of your humble scribe's annual Halloween routine, and is arguably the high point of the series, at least in terms of the later games that ditched static camera angles. Ashley may be ridiculous and a bit reminiscent of Jack Bauer's daughter from 24, but the mood, setting and memorable encounters in this game are irresistable.

Back to the SNES era (for the last time in this list), this is from the golden era of Capcom. Many are familiar with the NES original, Ghosts 'n Goblins, though we reckon the generational gap did this one good. You'll see lots of ghosts, demons and spooky foes, but the most horrifying thing in this game is the difficulty. It's deliciously challenging if you fancy an old-school challenge.
A game that helped boost the subscriber counts of plenty of YouTube creators, in this one you creep around daunting environments while trying to avoid Slender Man, who loves causing jump scares. That's the basic formula, but it's one that's proven lucrative and hugely popular in a lot of games.

Part of the fantastic 'Guild' series of releases by Level-5, this is a relatively linear narrative experience that places you in control of a robot on a mysterious, abandoned spaceship. It taps into the atmosphere and tropes of suspenseful sci-fi, and though it's a one-off experience with some rough edges it is, nevertheless, well worth a playthrough.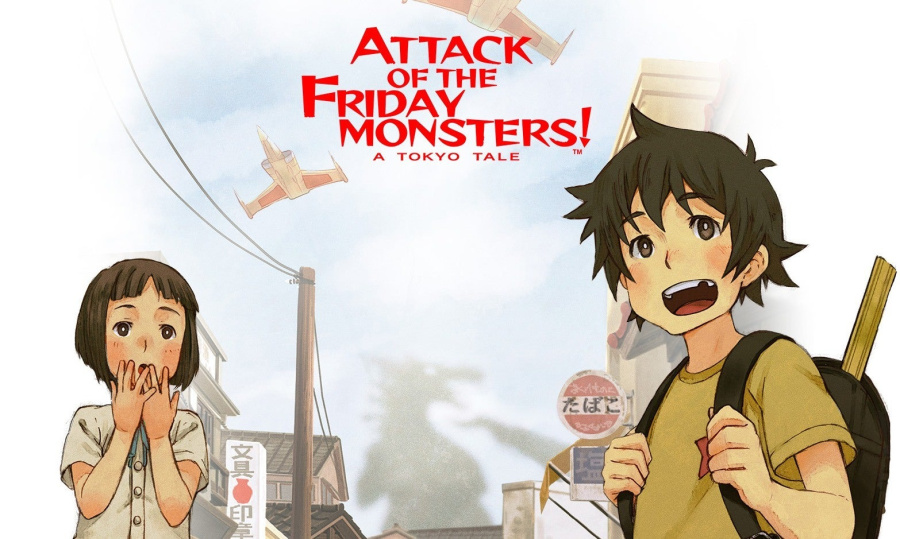 Not everyone wants to be scared or spooked out at Halloween, so for those people we recommend this Level-5 download. Set in 1970s Tokyo, this is heavily rooted in Japanese culture as a young boy and friends explore the mystery of large monsters that appear ever Friday afternoon. This is a beautiful, hugely charming narrative adventure, and it does have monsters at its core; perfect for a change of pace this Halloween.

Originally we had a gag entry for Sonic Boom: Rise of Lyric here, but decided that wound may still be rather raw. Instead we've thrown in this early Wii U title which was a rather good version of a thoroughly decent game. In Darksiders II you play as Death, work through a lot of dark and intimidating dungeons and environments, and get some Legend of Zelda vibes as you do so. Arguably the first game is better - the good news is that Darksiders: Warmastered Edition will be out on Wii U soon.
---
Now, below is the list from last year, which will add to the juicy poll at the end.
---
So there you have it, vote for your favourite Halloween games out of these in the poll below, and let us know what other games you're planning to play in this extended spooky weekend.