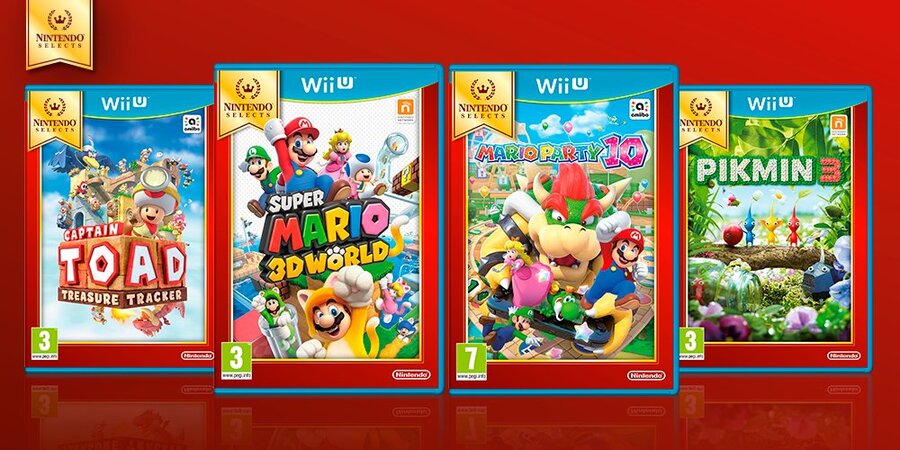 Not to be outdone by Nintendo of America's recent additions to the Nintendo Selects range, Nintendo of Europe has today revealed that Europe will be getting bargain priced Captain Toad: Treasure Tracker, Pikmin 3, Super Mario 3D World, and Mario Party 10 in stores as of 30th September - you'll just need to live with the garish box-art, unfortunately.
These games have sold a combined total of over 2 million units across Europe to date. We can highly recommend Captain Toad, Super Mario 3D World and Pikmin 3 - these are all excellent. If you are in the market for a party game then Mario Party 10 isn't too bad, either - you can always try out some of your amiibo in the game.
Did you miss out of one or more of these Wii U classics when they originally came out? Let us know if you plan to rectify this at the end of September.