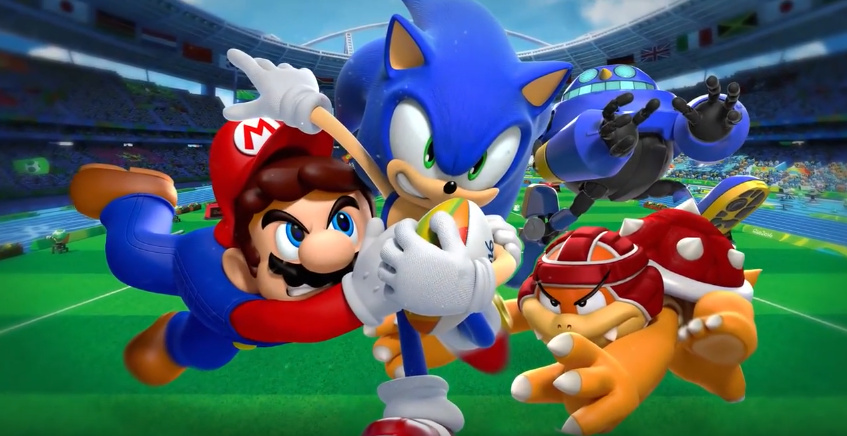 Sonic the Hedgehog must be ready for a return to form, it should be time. After that Sonic Boom game on Wii U - the name of which should not be spoken - and the upcoming closure of Sonic Runners on mobile, there's a hope that a bounce-back is on the cards for the SEGA mascot as its Anniversary year picks up steam. After all, Sonic has been involved in some very reasonable games in the last five or so years, so there's hope.
The Blue Blur's tough run doesn't come to an end in the latest trailer for Mario & Sonic at the Rio 2016 Olympic Games, though. We're probably reading too much into it, but the video for the 'Heroes Showdown' mode shows Mario's team coming out on top in the likes of volleyball and rugby, before the chubby plumber uses inter-round items to decimate Sonic's team. C'mon Mario, show some mercy.
Beyond that silliness, it's another trailer for the upcoming Wii U version of the game, which looks shiny and relatively fun. Whether it's good enough for a podium place? Time will tell.