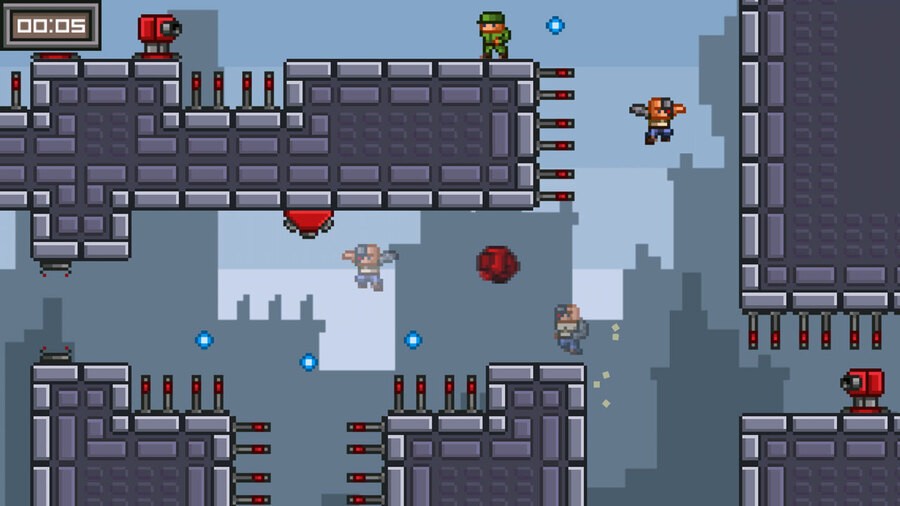 If you love games like Super Meat Boy, you'll be in for a treat with the impending arrival of League of Evil, which is headed to the Wii U and 3DS eShop at some point in the not-too-distant future. Publisher Ratalaika Games has teamed up the one-man Woblyware Studio from Finland to bring this awesome iOS/Android game to Nintendo platforms.
For the uninitiated, League of Evil is an action game where you, as a bionic super agent, take on the mission to defeat the League of Evil. Using your acrobatic skills you'll punch your way through levels filled with deadly traps and defeat your enemies. The world is counting on you!
In the console version of the game there will be exclusive levels and a level editor that will allow players to create and share their own stages. It will even be possible to share levels with friends on Wii U, 3DS and the PC versions of the game.
Even with the limitation of touchscreen controls, League of Evil was a blast to play when it debuted on smart devices. Is your body ready for the Wii U and 3DS incarnation of this 8-bit style action platformer?