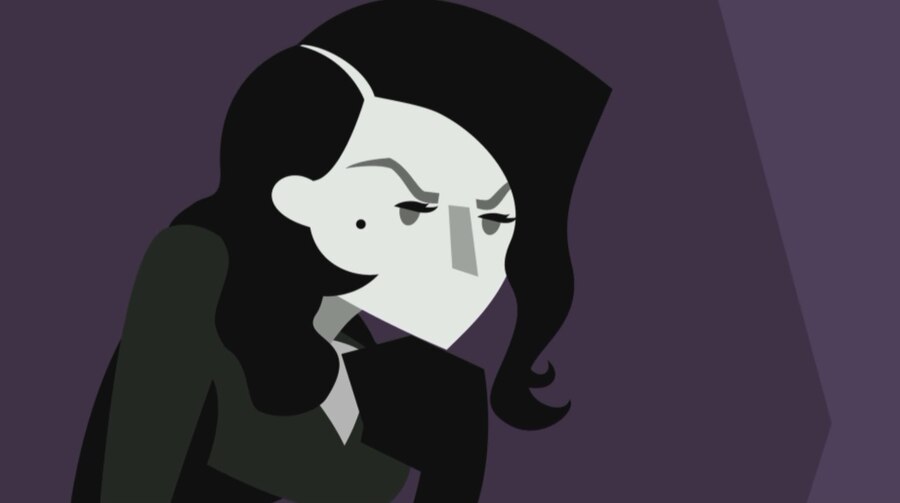 13AM Games made a hugely impressive debut with the Wii U-exclusive Runbow in 2015, delivering an enjoyable and clever platformer that also supports chaotic multiplayer modes. The company's always been clear that more content is coming to the eShop release, and appears to be preparing to lift the lid on those extras.
In a series of tweets the studio hid a teasing detail on content that's coming soon, perhaps due to arrive this month. It's all about putting together the capital letters in each tweet:
Spelling out the capital letters forms "ARE YOU READY FOR SATURA'S SPACE ADVENTURE", which points to additional content starring the rather moody foe from the game.
In our interview with 13AM Games late last year they said the following about their plan to expand Runbow and keep fans entertained.
I mean... this game has been our whole life for the last two years, so it's going to be everyone else's for at least the next 12 months. We have a lot of plans for Runbow. We're going to start announcing these things soon, but suffice it to say you haven't heard the last of this little game and those scrappy Canadians that made it.

One thing we've never shied away from is admitting that there will be more content. We're putting the finishing touches on it now, and let me tell you we really think the fans are going to love it. We've also got a few more updates that we are pushing out, including some fixes to some issues that fans have been calling for since launch.

But we are also working on a couple other ideas, and seeing if we can bring that 13AM magic to new titles in the near future. We're not done with Runbow yet, but we are working on getting a couple more planes off the ground. Planes that are already built this time.
We're big fans of Runbow in the NL team and look forward to seeing what the developer delivers. Are you looking forward to updates and potential DLC?
[source gonintendo.com]