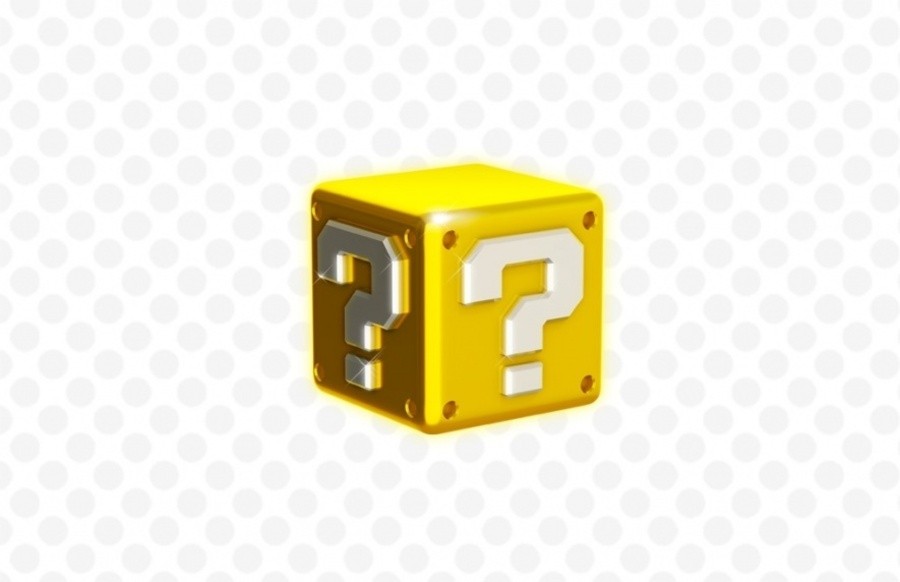 It seems that not so long ago Nintendo's ability to keep secrets was legendary. When leaks or early slip-ups emerged in past years it was normally a trusted partner that spilled the beans - examples included the occasion when a TT Games employee tweeted a picture of the re-designed Wii U GamePad prior to its reveal at E3 2012, and when TIME ironically got the timing wrong on a preview for Star Fox Zero (before it had Zero in the name) just prior to the Nintendo Digital Event at E3 2014. In both cases Nintendo wasn't at fault, but acted quickly to get the content removed and dealt with.
Often leaks regarding Nintendo have come from sources a few times removed, or from individuals who keep anonymity and focus on specific issues - why some projects have struggled, issues between studio leads on a game, talk of development priorities and so on. Broader specifics are normally off the table.
The difficult part with Nintendo rumours is sorting the wheat from the chaff, too. It turns out thousands of people have uncles and aunts that 'work at Nintendo', and the strategy for trying to get a rumour to fly is often to take a measure of logical guesswork, a measure of fan demands, and stick them in a blender. It's normally pretty easy to pick apart the bad rumours or find they originate in the sketchier neighbourhoods of the internet, and then to either ignore them or gently tease them.
Yet the logic that Nintendo reveals don't leak on a significant level is being put to the test. Rather than the usual nibbles of information from trusted sources, recent times have brought claims regarding entire game libraries for the year and annual plans being leaked, with the proviso that some of the information is rather vague or limited - some details, we suspect, don't leave Kyoto in non-codename form until late in the day. The most recent Nintendo Direct broadcasts are an example, along with some speculation around NX - some elements have been disproven, but enough has been true to suggest that some legitimate details are being leaked; naturally that's an issue for Nintendo in multiple respects.
Let's take the most recent Nintendo Direct examples. In terms of North America leaks weren't on the money. One supposed memo on a forum we got pointed to referenced details like Star Fox Zero being delayed to Summer (which it wasn't) and more outlandishly Donkey Kong Country: Tropical Freeze 3D on New 3DS. It was the usual pre-Direct silliness - it looked fake right from the off - which is easily ignored.
Yet some information in the wilds of the internet was right, and it transpired that a photograph of a group of PC folders was correct - originally posted by N1ntendo.nl in Holland. Though lacking detail and not covering everything that was shown in the broadcast, it didn't contain any incorrect information and accurately highlighted key reveals such as SNES games on the New 3DS Virtual Console. It was incomplete, but it was accurate.
So unlike 95% of rumours this fuzzy image was indeed valid, likely slyly snapped by a Nintendo of Europe employee - or someone with access, at least - off a PC monitor or laptop screen. The inquest will most certainly be underway internally at Nintendo, as anyone that can see those particular files will be a potential leaker. It's likely to lead to a restricting of access for some, too, as the prospect of similar file names being leaked for a future E3 presentation - which will potentially include NX details - is a worrying prospect for the company. When it comes to the LA-based event, of course, NoE's access may be limited to key senior figures in any case, as the show is very much Nintendo of America's responsibility.
Then there were the various rumours in late February around Wii U and 3DS libraries and some loose details about NX. Some aspects of the reveals were certainly correct, others tough to corroborate. Releases like Disney Art Academy certainly played into the details revealed, though there were a lot of code names and expansions of previous rumours - such as the speculation preceding that batch that crystallised into Paper Mario: Color Splash. The user behind that glut of rumours - which, again, were certainly correct in some areas - has now been quiet for a couple of weeks, deleting key videos from their YouTube channel - and website - and only recently returning with a low key update announcement.
So, what to make of it all? Combining those February leaks - supposedly from a member of NoA's Marketing department - with the snapped screen of Nintendo Direct file folders out of Nintendo of Europe, it's clear that - with varying levels of access and disclosure - some details are creeping out of Nintendo. This is counter to what any major corporation wants to happen, of course, which is only amplified with businesses like Nintendo - it's thrived on controlling and managing the 'message' for many years. What Nintendo won't want is information on its next hardware or extended smartphone line-up being revealed in detail ahead of time.
The world of Nintendo rumours, ultimately, is a slightly crazy one. From our perspective being able to trust a source, and whether the rumour in question passes the sanity test amongst ourselves, are part of the decision-making behind what we report. So when a respected analyst shares a view that Super Smash Bros. may be planned to launch with NX in some form, it seems fair game to be treated as a rumour (not fact, of course). Likewise when trademarks drop ahead of time for the likes of Pokémon Sun and Moon or Monster Hunter Generations we share the fact the trademark exists, though aim to keep the trademark names and any logos out of headlines and lead images. The rumour tag is designed, also, to place the emphasis on us all as questioning individuals - whether you click on such articles to learn the details is ultimately up to you, but none of it is guaranteed to be fully accurate.
So if the source is one we believe in and its details are either limited to individual games or topics, we may share them. But what if entire Nintendo Direct or Digital Event line-ups emerge and seem credible? That's something rather different simply due to the scale of information, and isn't always easy to decide. Talk of a game maybe being on NX versus a photo that gives away about 75% of a Direct broadcast isn't an equal contest - sometimes it's not about whether we can share news, but whether we should. We can only make calls on a case by case business and not spoil details through headlines and social media lead images.
For Nintendo, however, the past few weeks have likely prompted some interesting conversations behind the scenes, with the usual crazy made-up nonsense of online rumours making way for some actual leaks. For those that trade so much on insider details the market may get tougher in the weeks to come as Nintendo and its subsidiaries review who has access to what information.
Nintendo's strengths over many years of product launches and reveals have replied upon its ability to keep secrets; that element of surprise is a major part of its appeal. In the modern world of social media and regular Nintendo Directs, however, the difficulty in keeping information under wraps has only intensified. In this most important of potential turnaround years for Nintendo, secrecy will likely be key before launching closely choreographed fireworks to capture the attention of fans and media alike.
The joked about 'Nintendo Ninjas', long famed for taking down leaks before they gain traction, will need to be called back into service.