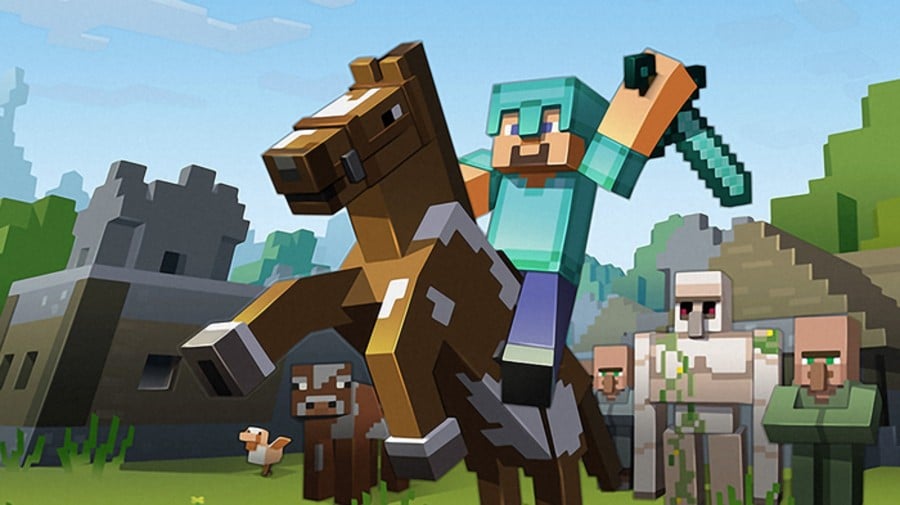 Minecraft has gone on to become quite a success, spawning countless multimedia spinoffs, not to mention the fact that it's one of the best-selling games of all time. Of course, it was inevitable that there would be a movie made about it someday, and while the upcoming film is still in its early stages, the pieces are slowly beginning to fall into place.
Collider recently caught up with Roy Lee – the movie's producer – to talk a bit about the upcoming film and he had some new information to offer up. The movie is currently in its scripting stages and the team is working very closely with Mojang on the project. It seems like the development studio is keen to ensure that the movie doesn't stray too far from its source material, going so far as to implementing ideas that still haven't appeared yet in the game itself. Here's what Lee had to say about the collaboration:
The company, Mojang, is very involved in the development. So they know everything is going to be in the movie that can give us insight into future updates so we can put things into the movie around the same time they relaunch newer versions of the game and at the same time, potentially taking ideas from the movie and putting them into the game. So I don't know exactly what things are going into the game, but they know exactly what's going into the movie.
He then went on to discuss the movie's target audience, claiming that it would be "the same target audience as Jurassic World". It's unclear what exactly this means, but supposedly it'll be a slightly more mature experience than a typical PG movie.
What do you think? Are you looking forward to this movie? Do you think it will do the game justice? Share your thoughts in the comments below.
[source collider.com]