As is the norm, the Nintendo Treehouse has used one of its live events to make a neat announcement, in this case related to Splatoon. During the Splatournament it was confirmed that the Mahi Mahi Resort map will arrive in the game at 6pm Pacific / 9pm Eastern in North American on 3rd December, which is 2am UK / 3am CET in Europe.
As seen in the live stream and in the screens below (via Nintendo's Twitter account) there are a lot of gaps between platforms with water below, making jumping a key tactic.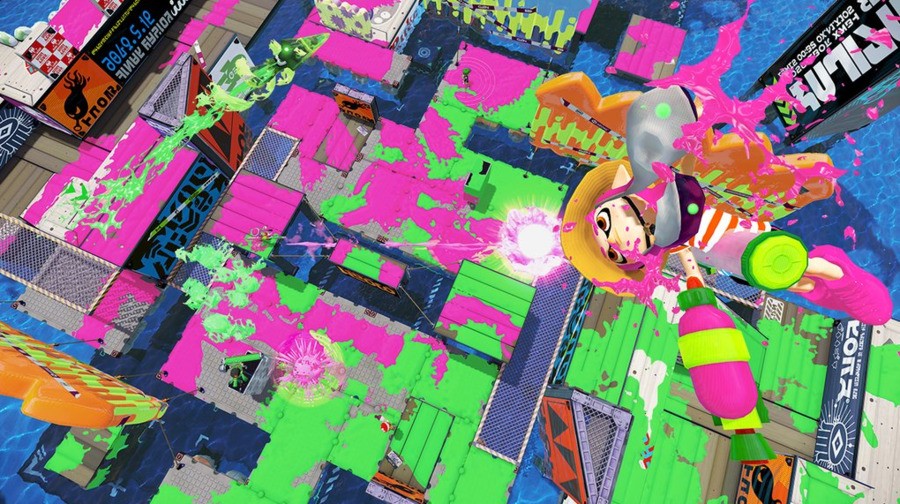 Are you excited about this new map in Splatoon? Let us know!