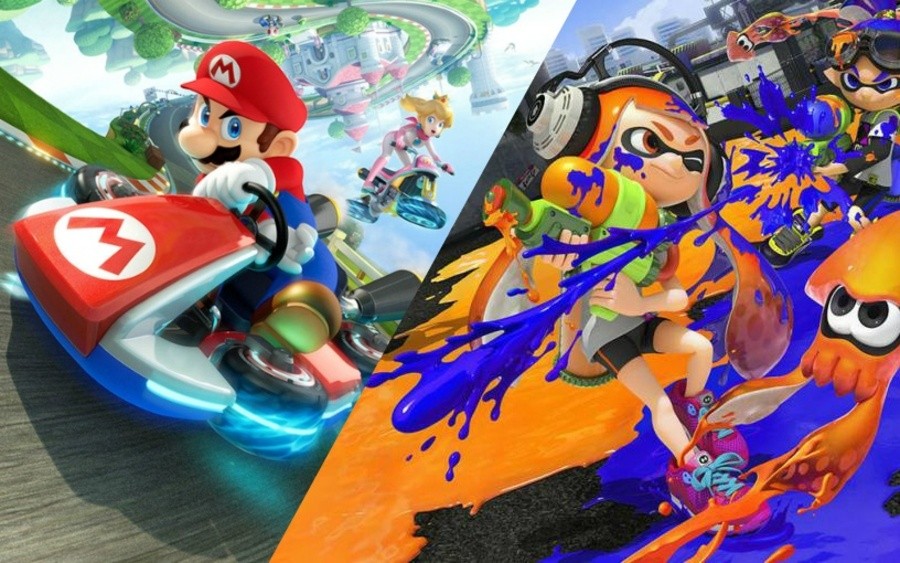 The UK chart results have taken a little longer to come out this week as Black Friday numbers have been brought together, and the final results aren't brilliant for Nintendo. In a brief hardware mention Chart-Track states that hardware sales were up compared to the previous year, and that 75% of those sales were for PS4 / Xbox One; there's no mention of where the Wii U and 3DS stand in those sales.
Unfortunately the software charts also tell a tale of Nintendo games struggling to compete with a wave of big name titles elsewhere, especially those that featured in rival system bundles or price discounts; in total three Wii U / 3DS games made it into the all format top 40, with only two of those also featuring in the single platform list.
Leading for Nintendo is Mario Kart 8 in 25th place, closely followed by Splatoon in 27th. We suspect this is a mix of software sales but also hardware bundles, with both featuring prominent in Nintendo UK's Wii U packages (in one case together in one SKU).
The only 3DS entry is Animal Crossing: Happy Home Designer, which squeezed into 40th place, a fall of 12 places from the week before.
Looking at the individual charts for Nintendo's systems one climber does stand out; probably courtesy of promotions and hardware bundles (both 3DS XL and 2DS), Pokémon Y rose 28 places to be the 2nd best-seller on 3DS.
In the bigger picture Nintendo had a poor Black Friday in the UK, with PS4 and Xbox One - and the various titles available on both - dominating proceedings.
[source chart-track.co.uk]