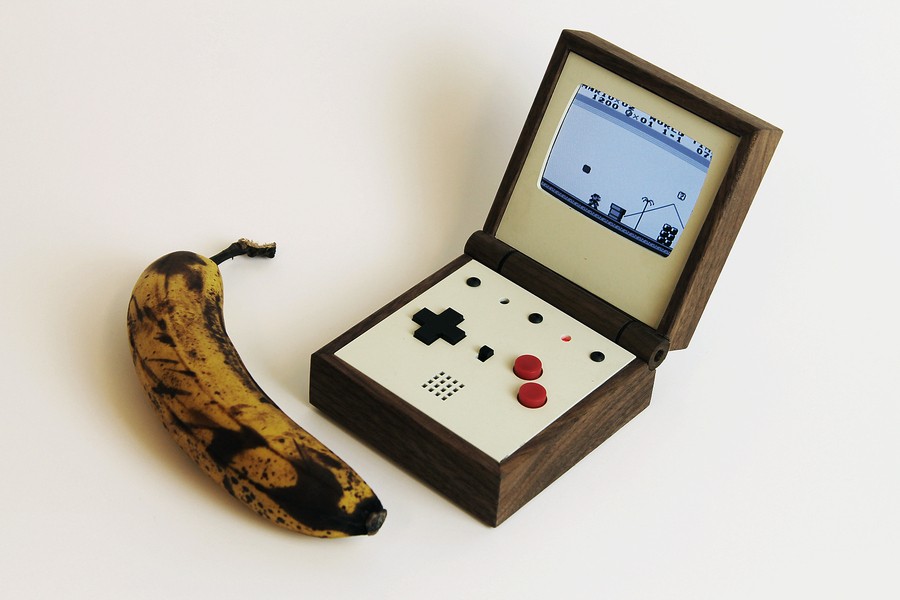 There aren't enough consoles made out of wood, in our opinion. Sure, the Atari VCS had pretend wood on its front and the guys over at Analogue Interactive have spoiled us rotten with their range of wooden Neo Geo systems, but there's still room in the market for more of this kind of thing - and thankfully the excellently-named Love Hultén agrees.
This Swedish craftsman and gaming addict has taken to Kickstarter to raise funds for his latest project, Pixel Vision. Inspired by the clamshell design of the iconic Game Boy Advance SP, it's a portable system clad in solid American walnut. Hultén has created other wood-based gaming systems in the past, but their high cost has relegated them to little more than one-off, personal projects - Pixel Vision, he hopes, will find a wider audience.
Measuring 95x95x45mm and powered by a Raspberry Pi A+ board, the handheld will focus on emulating classic consoles like the NES, Atari 2600 and Game Boy, amongst others. You'll be able to store over 10,000 games in its memory, and ROMs can be transferred by a USB connection. The 2000mAh power cell supplies eight hours of battery life per charge, and there's even a custom soft case for carrying the device around in. Finally, the 3.5-inch screen has a unique shape which makes it look like an old-fashioned CRT screen.
The production run will be limited to just 500 units. Hultén is after 400,000 Swedish Krona (around £30,000 / $46,000) to fund the work, which he says will all be done by hand, rather than industrial manufacturing. You can watch the entire process in the rather mesmerising Kickstarter pitch video below.
[source kickstarter.com]