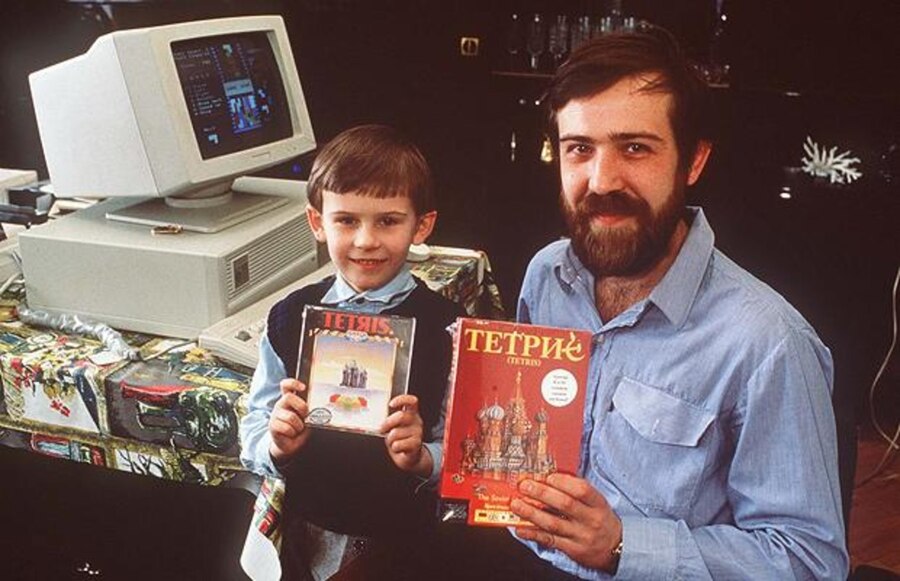 While we've had movies based on video games in the past, there seems to be a current trend for films which are about gaming rather than taking a property like Street Fighter or Super Mario Bros. and using the plot as a basis for a popcorn-based entertainment. The acclaimed documentary King of Kong arguably paved the way, and there's currently a film in the works which is based on the excellent book Console Wars.
Now we're hearing that the life of Tetris creator Alexey Pajitnov could be turned into a movie, with Rush Hour and X-Men: Last Stand director Brett Ratner at the helm.
The movie - should it get made - will focus on Pajitnov's career and his struggle to get Tetris to market. Pajitnov created the game during his time working for the communist Russian government in the '80s, and had to relinquish the rights to the USSR. It wasn't until the mid-'90s that he began to see any kind of financial reward for his efforts, but prior to that Tetris became a global success story, selling millions of units and helping Nintendo to launch the Game Boy in 1989. The story of how Tetris came to be licensed to Nintendo is worth a movie all of its own, and hopefully that shadowy business will be covered by this proposed film.
While some movie-goers might scoff at the idea of watching a film about the making of a game, the story behind Pajitnov's struggle - and the enduring fame of Tetris - could make this one to keep an eye on.
[source venturebeat.com]