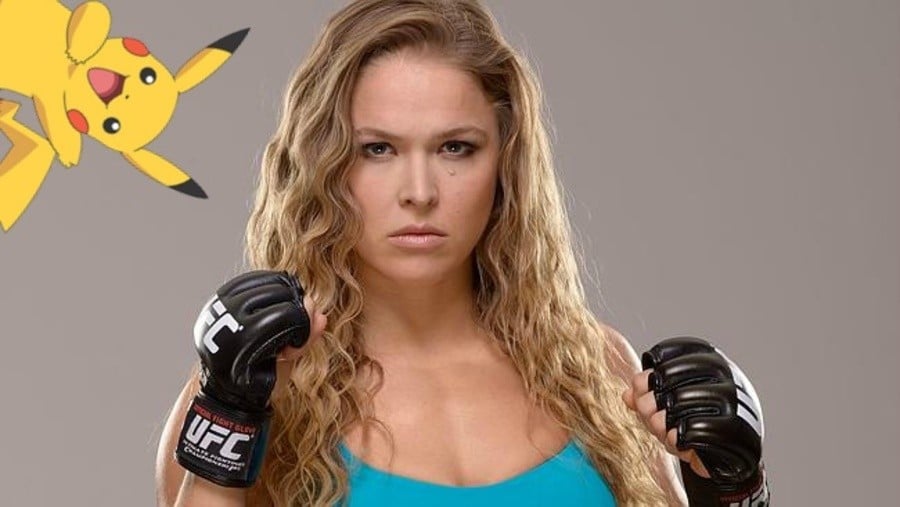 The Olympic medal-winning martial artist in Judo and UFC Women's Batnamweight Champion Ronda Rousey – also known for her roles in blockbuster movies such as Furious 7 – is arguably the most famous female athlete on the planet right now.
So how exactly does one achieve such greatness? By dressing up as a Pikachu, of course. The former moderator of a Pokémon forum at the age of 16 channelled the yellow electric rodent as a part of her latest guest hosting stint on the ESPN show, SportsCenter.
Not only is Rousey the first UFC or MMA fighter to take on this role, but she is also the first female athlete to ever host the show.
Take a look at the video of the successful athlete in action as Pikachu below.
[source youtu.be]