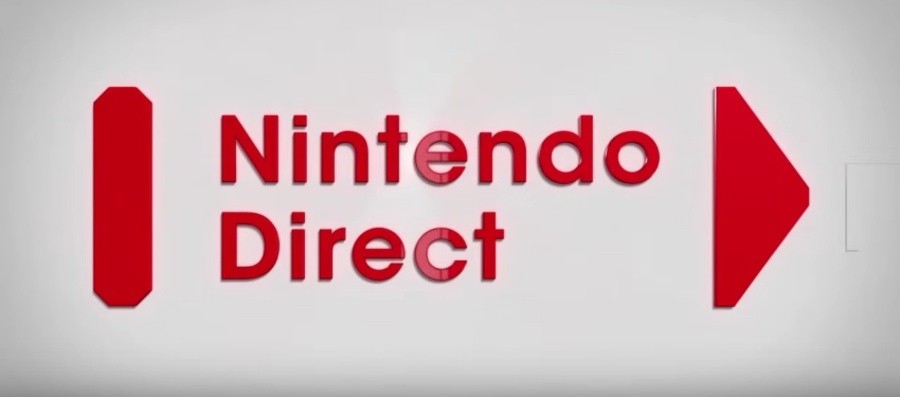 There's totally going to be a Direct this week everyone...
Someone probably said two months ago.
There'll be a Nintendo Direct this week, because Miyamoto sneezed and it sounded like a very loud 'Direct'. And Kimishima-san was seen smiling, so that must mean he's thinking about the Direct he just filmed.
Someone else probably said that one month ago.
And on it goes, with silence from Nintendo driving us all a little mad as we look for signs of the next video extravaganza that'll not only entertain, but also reveal some fun content. Over two months ago now - time certainly flies - we wrote about some issues around the future of Nintendo Direct, considering its potential fate and ways in which Nintendo could diversify. We also addressed the painful loss of Satoru Iwata and that impact on Directs, as he was the driving force behind them and often their lead presenter. In fact earlier in the Autumn / Fall season there was one particular day - 24th August - that featured so many announcements via press releases that it did feel like a mini Nintendo Direct without the presentation. Perhaps this was a legacy of Nintendo needing to make a lot of announcements but also dealing with the transition period that would eventually end with Tatsumi Kimishima taking over as President in mid-September.
Of course, over the last few years these broadcasts have also taken various forms, with some led exclusively by Nintendo of America's Treehouse team, and other themed broadcasts that didn't adopt the traditional face-to-camera followed by trailer formula - a notable recent example of that being the Splatoon Direct. Quite how they'll evolve, assuming they return, is anybody's guess.
While sensitive factors led to understanding of Nintendo's predicament, and to that news dump in August, there's now a sense of desperation kicking in within the Nintendo community. Like a group of caffeine addicts desperate for a top-up, the online discourse is getting increasingly frantic and wide-eyed. This struck us today when browsing the many replies to a simple Nintendo of America tweet.
Now, we try and be picky with our rumour news posts here on Nintendo Life - though we don't always get it right - and that hopefully explains why we've tried to keep posts about rumoured Nintendo Directs to a bare minimum; we've ignored quite a few. Though we've exaggerated at the top of this article, there have been quite a few "Nintendo Direct this week" rumours over the last couple of months. The fact none have even been close makes us - and hopefully all that have allowed themselves to get over-excited - even more cautious, as the fact remains Nintendo is pretty darn good at keeping secrets. The delay has been so long - the last one was technically the Digital Event during E3 - that any week now seems like a good time.
In any case there's certainly a sense that one is due. It's the fact these broadcasts are 'events' that also matters, let's not forget. Considering the August info dump it's been a couple of months now, but it feels longer as a glut of release dates and bundle announcements don't have the same impact as a live stream that everyone can engage with online. There's a familiar pattern of announcement, expectation, watching live and then digesting the news that's all part of the Direct experience.
We suspect the vocal and continual calls for another Nintendo Direct are reflective of a need for exciting announcements above all else. Whether that be the final Super Smash Bros. characters from the Fighter Ballot, more DLC for other big-hitters, finalised release dates for some confirmed games or even the odd surprise, fans want details. There's a distinct sense that Nintendo hype levels have been low for a while, with the company and its consumers in a holding pattern. As Wii U and 3DS don't have the glut of big-name / big-budget multi-platform games that are flooding into stores on rival systems now and in the next few weeks, the attention shifts to distinctly Nintendo-esque news to please fans and give them positives to focus on.
Quite when or how this itch for information will end is unknown, though this week could have a few interesting details. Nintendo's due to announce its financial results on 28th October; don't fall asleep yet, as there may be a President's briefing and a shareholder Q & A, which in the past have included some reveals. As the aim will be to please investors we think it's a reasonable bet that we may learn more about the first Nintendo / DeNA smart device game, especially with all of the noise about it being revealed 'soon'.
Hey, it's better than nothing.
Until Nintendo restarts the hype train, ultimately, it's going to continue to be asked for another Direct. Read any string of replies to a post on the Nintendo of America Twitter account and you'll see what we mean.
We need our Direct fix, Nintendo.