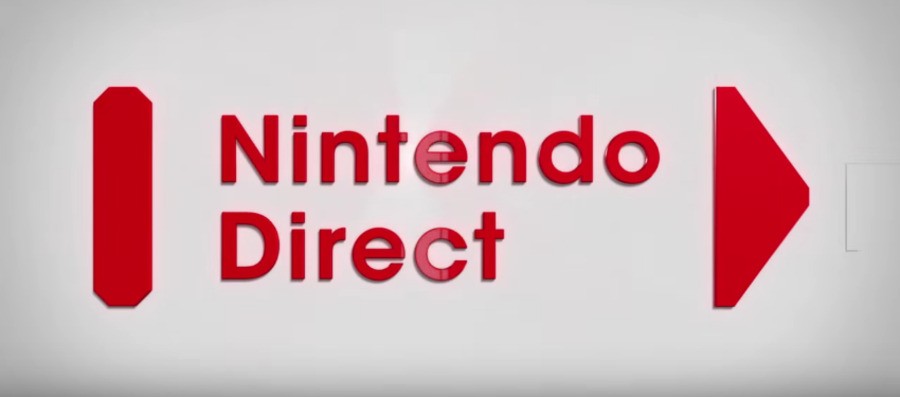 Since it first emerged in late 2011, the Nintendo Direct concept has been integral to the big N's strategy for communicating with fans. In busy periods there can be multiple broadcasts in a single month, while longer gaps of 6-8 weeks have become relatively common in the past two years. We're in the midst of a similarly notable gap, though with clear and understandable reasons.
There was, of course, the E3 Nintendo Digital Event on 16th June, but then the terribly sad news of Satoru Iwata's passing on 11th July. For around a week that followed Nintendo was in mourning with reduced business activity, subsequently resuming with Genyo Takeda and Shigeru Miyamoto in charge on an interim basis. It's still been little over a month since Iwata-san's death, though in the hectic interconnected world of corporate business Nintendo has, in recent weeks, seemingly been back up to full speed with its plans for upcoming releases in the remainder of 2015.
Discussing Nintendo Direct is particularly difficult without referring a great deal to Satoru Iwata, which is still a sensitive subject. Yet Iwata-san was at the creative core of the Direct concept, and very much the image of the broadcasts - the 'Directly' gesture is much-loved and referenced. It was a desire to speak directly to Nintendo's biggest fans that gave the simple but brilliant idea its name.
The broadcasts, as a result, have often had a comedic and light-hearted approach. There are some in-jokes that only dedicated fans will understand, and the series has also taken on various forms and styles since the Satoru Iwata-led early days. Nintendo of America and Europe often produce their own regional variations, but we've also become accustomed to smaller scale and more focused Directs. Though 30 to 50 minute showcases are still the main events, we now have Directs focused on individual games, or even 'Mini' Directs that direct more attention to the eShop or mid-tier retail releases.
As a brand, then, it's powerful, but at the same time its frequency has decreased - generally - through 2014 and up to E3 this year, while events from the LA show are given their own distinct branding as Digital Events and showcases. In fact, some broadcasts referenced as Nintendo Directs by some - such as the Western iteration for Xenoblade Chronicles X earlier this year - aren't actually Directs, as they've not been described as such by Nintendo.
In addition to that scaling back, the last conventional Nintendo Direct, a Japan-only video in late May, was hosted by Morimoto-san, a new face to many. The Japanese broadcasts can be a little more formal in approach than those prepared for the West, but it was nevertheless relatively flat in tone, though credit is due to Morimoto-san for a solid début. Iwata-san's final presentation in person was on 1st/2nd April (depending on timezones), though large segments of that Direct were handed over to Bill Trinen and Satoru Shibata in North America and Europe, respectively.
The Splatoon Direct, like examples before it tied to games such as Mario Kart 8 and the aforementioned non-Direct for Xenoblade Chronicles X, focused on stylish production values and didn't have any of the favoured presenters from throughout Nintendo. Add in the E3 Digital Event approach of slickly produced segments edited into a cohesive whole, and Nintendo's evolved beyond face-to-camera followed by simple gameplay trailers.
Nevertheless, for Direct aficionados the absence of Satoru Iwata will be keenly felt - the former President and CEO was, lest we forget, a trailblazer in breaking down the conventional boundaries between corporate executives and consumers. In fact, fans is a more appropriate term than consumers, such was the humour and humanity that Iwata-san brought to the broadcasts, in his own appearances and in the creation of them in the first place. Occasional treats like Iwata Asks interviews also contributed to his relationship with fans.
The role of Iwata-san's ultimate successor will be interesting to follow, then. Will we have the next permanent Nintendo President leading the key Nintendo Direct showcases, or will the trends move more towards the localised versions and slick presentations that have typified a number of broadcasts? For fans of the concept as a whole, those will be key areas to watch for in the next Direct and beyond.
There's already been a great deal of evolution, but another question relates to whether Nintendo will, partially or fully, step back from the Direct concept towards other strategies for reaching consumers.
A key question mark will be over whether Nintendo will do more to court mainstream and less invested consumers and media. With the best will in the world, a standard online Direct broadcast is primarily of interest to the company's biggest fans and dedicated gaming media, with occasional major announcements getting some press and attention beyond the Nintendo bubble. The 'Digital Event' branding that Nintendo of America adopts for E3 - along with live events during the expo week - are perhaps an indication that the Direct brand is typically painted as a product primarily for fans. E3, of course, is seen by all the big industry players as a way to promote themselves to a broader spectrum of consumers, with NoA courting publications such as TIME in LA.
Direct's purpose is, of course, to reach fans, but a potential shift could see more of a split between these broadcasts and events catered to a broader scope. Primarily, we're thinking of major event and expo presentations and their potential roles in generating wider attention and awareness.
Though Nintendo attends major events like Gamescom, for example, its presence there and at the many expos in North America and elsewhere are typically in the form of booths alone - the company doesn't even have a booth at the Tokyo Game Show, not for a number of years. Yet rivals utilise events like these to stream live conferences and press events - Microsoft, for one, gained a lot of press from an E3-style briefing at Gamescom this year, while Sony typically employs a similar approach at the Tokyo Game Show.
In the past we've praised Nintendo's movement away from the artificial whooping and often clunky delivery of live briefings like these, and there's a valid argument that ignoring 'the game' with media and targeting fans at home directly is the right approach. The downside isn't from the perspective of most enthusiastic fans, it's the struggle away from Nintendo-centric resources to generate the hype and attention that old-fashioned briefings seem to achieve. By producing these sorts of events outside of E3 at major events in Europe and Japan, Sony and Microsoft get plenty of multi-platform and technology media attention at key points in the year.
Yet perhaps a broader outlook is needed, too. Nintendo has succeeded in charming its fans and creating a legacy of informative, fun and entertaining broadcasts that are familiar with many gamers. Yet completely ditching the approaches taken by rivals at major expos and media-centric occasions can have its downsides. The messaging to Nintendo fans is on-point and well delivered, but what about messaging to those that are less committed to the company, or less informed? Consumer and technology events, through their very nature, give a new shop window in which to flaunt goods and win new fans. These events have their presence online and in media, beyond the show floor, so Nintendo's booth doesn't reach the full potential audience.
We've seen with live events and some online streams from the likes of San Diego Comic-Con, Hyper Japan (London) and Gamescom that Nintendo is trying to embrace all means of communication. Perhaps all it lacks are the high-profile briefings that a wider audience sees. By their very nature Nintendo Directs go straight to fans - it's a concept that works. Yet the message - perhaps with a different tone - also needs to be delivered more broadly, especially as Nintendo moves towards new products on smart devices, the 'NX' and Quality of Life.
Nintendo Direct still matters, and we hope to see it continue and evolve in months and years to come. Yet while many - including this writer - have a distaste for the fakery and dourness of conventional media events and live briefings streamed online, they may be a necessary addition for Nintendo to consider. An addition to potentially less frequent Directs - as resources are finite - rather than a replacement.
Nintendo has changed the game with its Direct broadcasts and brilliant formats at the likes of E3, but it feels like occasional concessions to the dark - slightly tacky - old ways may also be required. It works well for Sony, Microsoft et al, and Nintendo can try and have the best of both worlds, reaching fans and potential fans alike.
What would you like to see from Nintendo Directs in the coming months and years, and do you agree that occasional live 'briefings' should be considered for the future? Let us know in the comments.