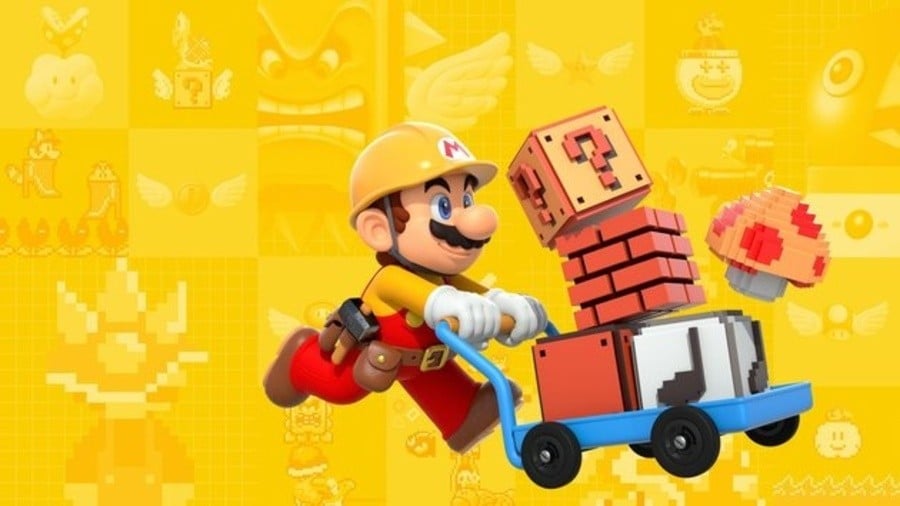 Though a little later than normal this month, we finally have the NPD US sales for September; though these only represent physical retail sales of new games, they provide an idea of what's performing well in the US market.
The big release from Nintendo's perspective was, of course, Super Mario Maker on Wii U. Though it only claimed sixth place in the top 10, it should be noted that it's the only single format title to make the list, mixing it with a number of major multi-platform titles. The top 10 is below.
NBA 2K16 (PS4, Xbox One, 360, PS3)
Madden NFL 16 (PS4, Xbox One, 360, PS3)
Metal Gear Solid V: The Phantom Pain (PS4, Xbox One, PS3, 360)
FIFA 16 (PS4, Xbox One, 360, PS3)
Destiny: The Taken King (Xbox One, PS4, 360, PS3)
Super Mario Maker (Wii U)
Disney Infinity 3.0 (360, Wii U, Xbox One, PS4, PS3)
Mad Max (PS4, Xbox One)
NHL 16 (Xbox One, PS4, 360, PS3)
Minecraft (360, PS3, Xbox One, PS4)
In terms of numbers Nintendo has announced that the level-creation tool shifted nearly 445,000 copies in its first three weeks, with lifetime sales as of 19th October now over half a million units (physical retail and downloads).
The only other notable result for Wii U comes with Disney Infinity 3.0, for which the Nintendo system's version was the second best-selling iteration behind Xbox 360. It's not particularly surprising, meanwhile, that Animal Crossing: Happy Home Designer - released quite late in the month on 25th September - couldn't force its way into the top 10; it did sell nearly 115,000 units in its first week, though.
Hardware and software sales were down on September 2014, though accessories (which includes amiibo) was an area that grew. NPD analyst Liam Callahan did pitch in to point out that, despite year-on-year dips, all current gen systems saw improved sales in comparison to August.
The majority of hardware platforms increased their sales from August 2015 to September 2015 when comparing sales on a per week basis. All eighth generation consoles, [which includes PS4, Xbox One, and Wii U], experienced double-digit growth when comparing sales on a per-week basis.
Nintendo has followed that up with confirmation of positive sales for its hardware. The Wii U actually had hardware sales that were 'nearly' a whopping 110% higher in September than they were in August, with that undoubtedly down to Super Mario Maker's impact. As for the 3DS, the statistic given by Nintendo is that the portable family has sold nearly 25% more systems in the first nine months of the year than in the equivalent period in 2014.
All in all those are some positive results for Super Mario Maker, boosting Wii U system sales in the process. The October results will also be worth watching, with The Legend of Zelda: Tri Force Heroes among the major Nintendo releases on the way.
[source venturebeat.com]