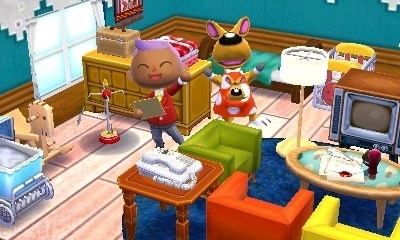 The latest UK chart results are in and they represent a couple of things from our perspective - there are various new releases on other systems that are only modest hits, and Nintendo's two standard bearers (one each for Wii U and 3DS) are showing reasonable momentum.
First of all, Animal Crossing: Happy Home Designer has dropped back seven places to 14th in the all format charts, yet has only fallen one spot to 9th in the single format results, so all-in-all that's a decent week for the 3DS title.
Super Mario Maker, meanwhile, has dropped one place to 19th (all format) and is down to 13th in the single format results. That's not bad considering it's now been out for over a month.
Mario Kart 8 has also snuck back into the single format top 40, coming it at 34th place. Whether this is helped by some bundles or is just a sign of some Wii U owners finally jumping in is difficult to tell, but it's pleasing nevertheless.
In charts dominated by titles such as FIFA 16 Nintendo UK has to take what small victories it can - these chart positions aren't hugely notable on their own, but in an undoubtedly tough current market for the company there are at least a couple of bright lights. We'll see how The Legend of Zelda: Tri Force Heroes performs next week.
[source chart-track.co.uk]