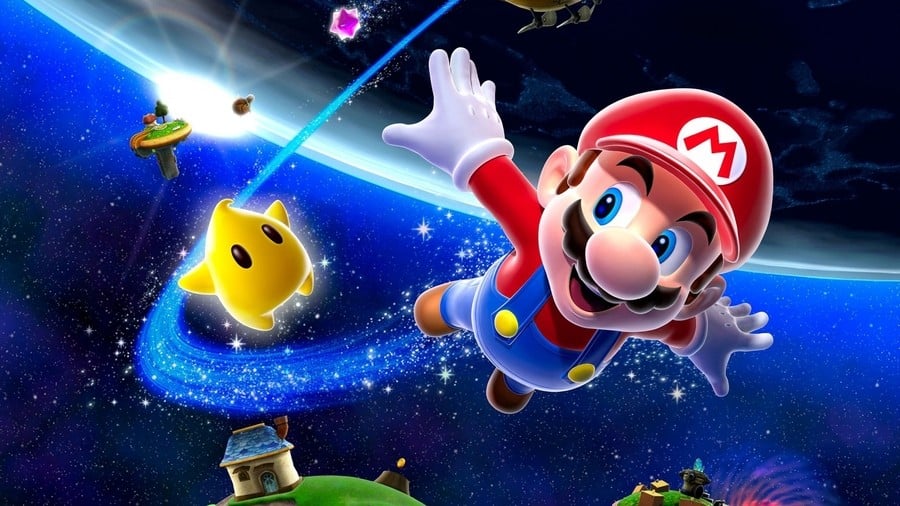 Super Mario Galaxy is regarded by some - including this writer - as not just one of the best Mario games, but one of the greatest video games period. Following the rapid arrival of sequel Super Mario Galaxy 2 in 2010, however, all has been silent on a third entry, with only fake box-arts and primitive fan trailers for Super Mario Galaxy 3 gracing the web.
The Wii U has brought us a 3D Mario game, and a rather brilliant one, in the form of Super Mario 3D World. That is what can be described as more of a hybrid, however, combining some 2D-style mechanics and greater accessibility to achieve some notable sales success for the struggling system. As good as the Galaxy games are, they struggle to achieve the same commercial success (on an attach-rate basis, at least) as 2D entries or the hybrid 'Mario 3D' titles on 3DS and Wii U.
That's clearly been part of the reasoning for the absence of Super Mario Galaxy 3 on Wii U. Speaking to Eurogamer, Shigeru Miyamoto has explained that the decision was taken to avoid more complex, free-roaming 3D Mario experiences in favour of more commercially successful approaches. As a result of that, and of prioritising resources, the Galaxy series is on the developer's wishlist for future hardware.
[A new Mario Galaxy] is always in discussion. But even with Mario 64 there was a lot of feedback about motion sickness with the 3D or maybe us making it too difficult.

Going back to our roots and making New Super Mario Bros., anyone can play that. So that's why we went back.

We're always thinking, is there a middle ground where people who do enjoy the 3D worlds of Galaxy and those who enjoy New Super Mario Bros. can both enjoy it? We're always looking at those opportunities.

...On the other hand, me and [Yoshiaki] Koizumi-san, director of Galaxy, are always looking to challenge Galaxy and do another 3D action title. However we can't make so many games at once in parallel.
But as the hardware technology gets better and advances, I think there will be a lot of opportunity for both options.
Miyamoto-san was also asked about fan surprise at various spin-offs revealed this year, with notable examples being Metroid Prime: Federation Force, Animal Crossing: Happy Home Designer and Animal Crossing: amiibo Festival. The game designer - currently also sharing the leadership of Nintendo on an interim basis - spoke about the need to surprise players utilising the hardware on offer.
In terms of Metroid, yes, it wasn't exactly what fans expected. With Animal Crossing [Happy Home Designer] we have a new type of gameplay but it is still the same franchise - perhaps not along the traditional line of what you expect but what we always try to do is work with the hardware we have.

If you look across the line-up of what we have for this year we're using the amiibo cards, amiibo, the [Mario Maker] editing tool, two screens. Both the new Metroid and Zelda: Triforce Hero titles are new in terms of their gameplay.
Even moving on to the year after, we're always thinking of ways to surprise the audience.
It's positive to hear that the Super Mario Galaxy franchise is still on Miyamoto-san's mind, and clearly the company isn't dissuaded from exploring new ideas for its franchises. Let us know what you think of Miyamoto-san's comments.
[source eurogamer.net]