The 3DS has had a few horror experiences, though it's not a game style that's been particularly common on the portable. With Dementium Remastered by Renegade Kid now being in the closing stages of development, it'll help to change that. A remake of the DS retail title that's heading for the eShop, it could certainly scratch an itch for those seeking a little more tension and intensity in their portable gaming.
Today the studio's co-founder Jools Watsham has tweeted a neat new 3D title screen, which you can view by scanning the QR code below with your 3DS camera.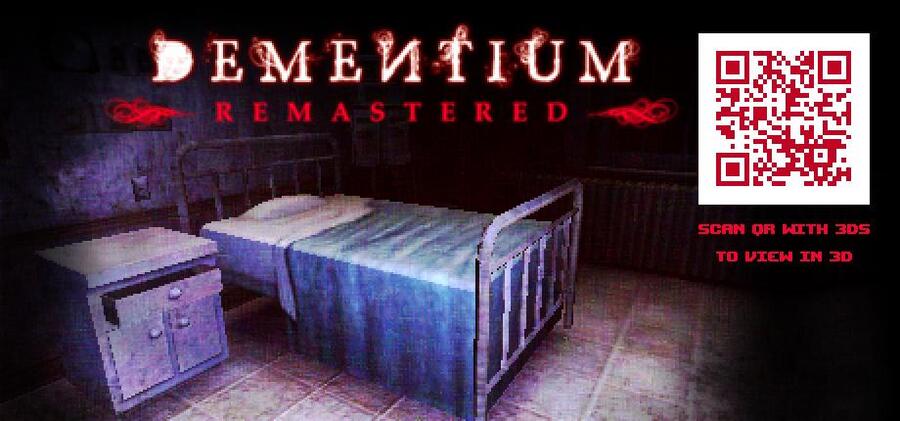 We got in touch to see if any more snippets of information were ready to be revealed, and were given some information on new difficulty settings and other refinements coming to the game. Below are the exact details from Jools Watsham.
New gameplay difficulty options include Normal, Hard, and Demented. We've added a manual save system (adopted from Dementium II). Enemies no longer respawn; a dead zombie stays dead! A lot of time and attention has been spent on increasing texture resolution, adding specular, detail, and normal maps to enemies and environments. Cut-scenes have all been re-rendered using new remastered enemy/environment art (not autostereoscopic 3D, though, to save on ROM size)
Both this title and Mutant Mudds Super Challenge are in the final stages of development; are you looking forward to some remastered horror on 3DS with Dementium Remastered?