After two consecutive years with 'main' Pokémon games on the 3DS, this year brings the spin-off Pokémon Super Mystery Dungeon in North America while Europeans need to wait until 2016. Game Freak, evidently, needs more time to produce its next major entry.
The absence of Super Mystery Dungeon until next year in Europe clearly leaves Nintendo with a 'mon-sized hole in its 3DS line-up for the end of the year, so as part of today's information overload it confirmed two fresh editions for the region.
These will be the Pokémon Omega Ruby Starter Box and - naturally - the Pokémon Alpha Sapphire Starter Box; both are due in Europe on 30th October. In addition to the respective game these editions will also come with a Pokéball Cartridge Case & Hoenn Pokédex Poster.
This seems like a smart re-use of previous promotional and pre-order stock - a Pokéball Cartridge Case (below) was previously a pre-order incentive for Pokémon X & Y in the UK way back in 2013. In the absence of official assets for these Starter boxes we suspect the image from that promotion - below - is representative of the Pokéball you'll get.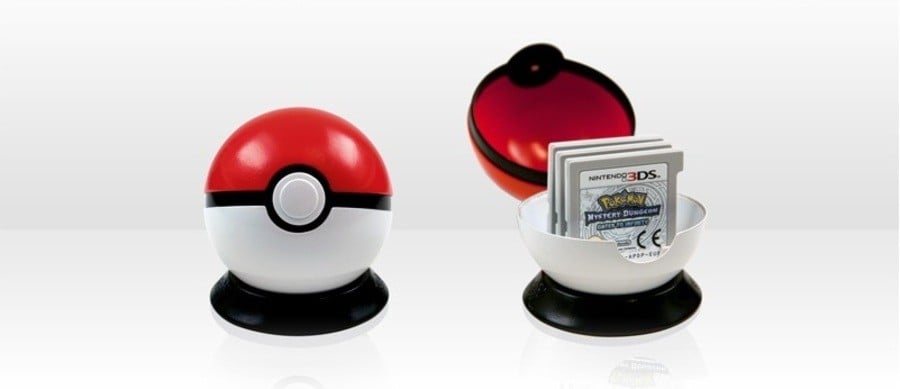 The press release did make a point of saying these new options would be "available whilst stock lasts", so they may not necessarily be over-abundant in European stores.
The suspicion is that most who want ORAS already have them, but evergreen titles like these seem to have a way of selling long after their launch.