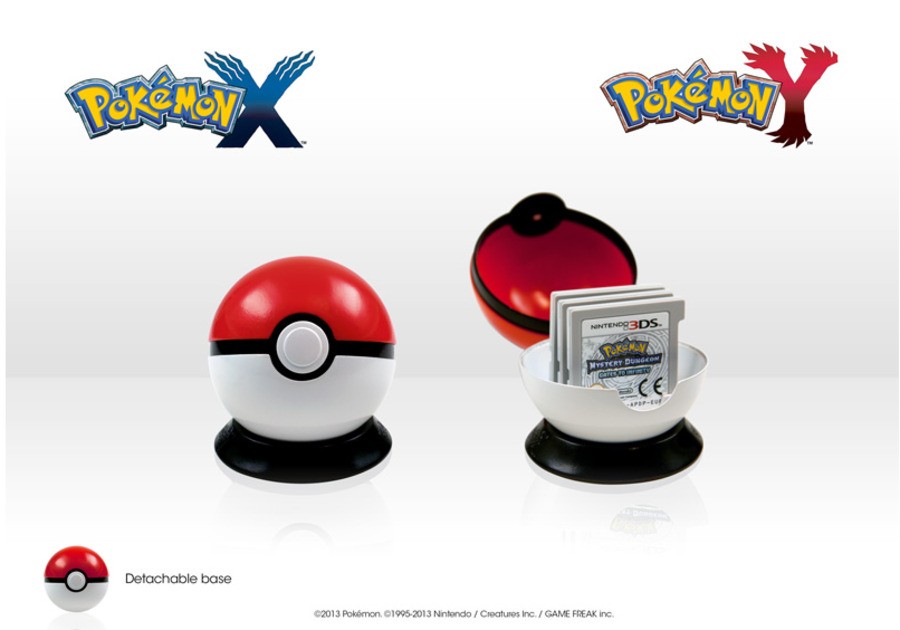 It looks like UK trainers will have a neat incentive for pre-ordering Pokémon X & Y at GAME stores: their own little Pokéball!
GAME recently revealed what it's calling an exclusive pre-order bonus on its Twitter feed, along with a photo. It looks like the ball will be able to hold at least three 3DS or DS game cards.
The Pokéball sits on a base that is fully detachable, as if the retailer knows you're going to want to throw it at something sooner or later. Unleash the power of your Pokémon game collection upon your rivals, or place something unexpected in there to keep them on their toes. "New Style Boutique, I choose you!"
Is this Pokéball something you'd want to pick up for your collection? Let us know below.
[source twitter.com]