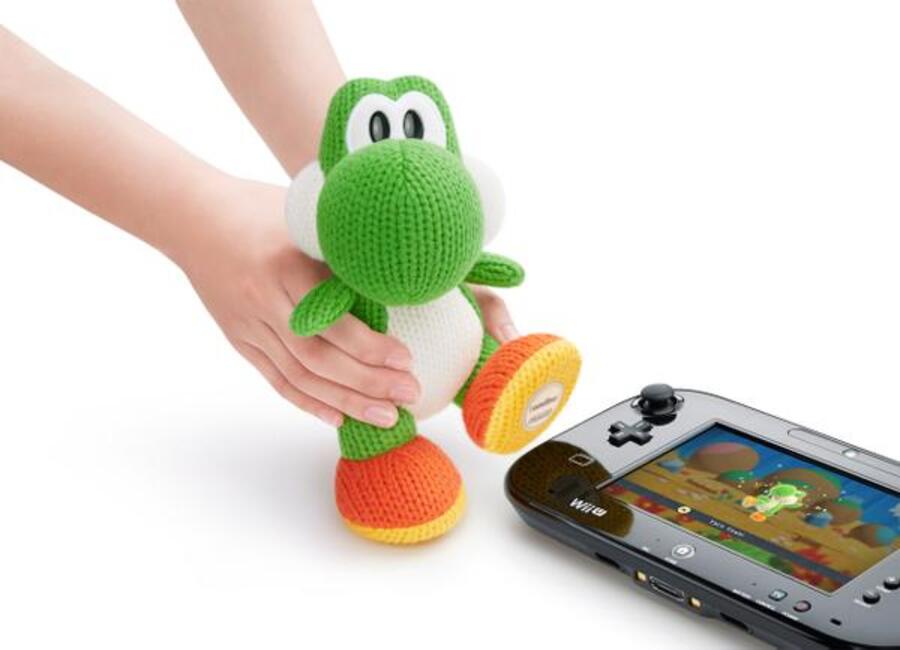 The Yarn Yoshi amiibo triplicate was a great move by Nintendo - it brought the idea of toys-to-life into actual toys that aren't glorified statuettes. Three clearly wasn't enough though, as now we can expect a giant variation of these adorable critters to arrive in North America, Europe, Australia, and New Zealand in November.
The amiibo has identical functionality in Yoshi's Woolly World to its standard-sized cohorts, spawning a second Yoshi to be controlled in tandem to your main dinosaur pal. The amiibo chip is contained in this one's foot rather than its base, and it stands at roughly two and a half to three times the height of the previous three.
This giant lizard doesn't come that cheap, and at a $39.99 RRP this is hopefully a quality product, or it simply may be too much to spend for some considering it adds nothing the smaller variants don't.
The Mega Yarn Yoshi amiibo will be available on 15th November in North America, 27th November in Europe, and 28th November in Australia and New Zealand.