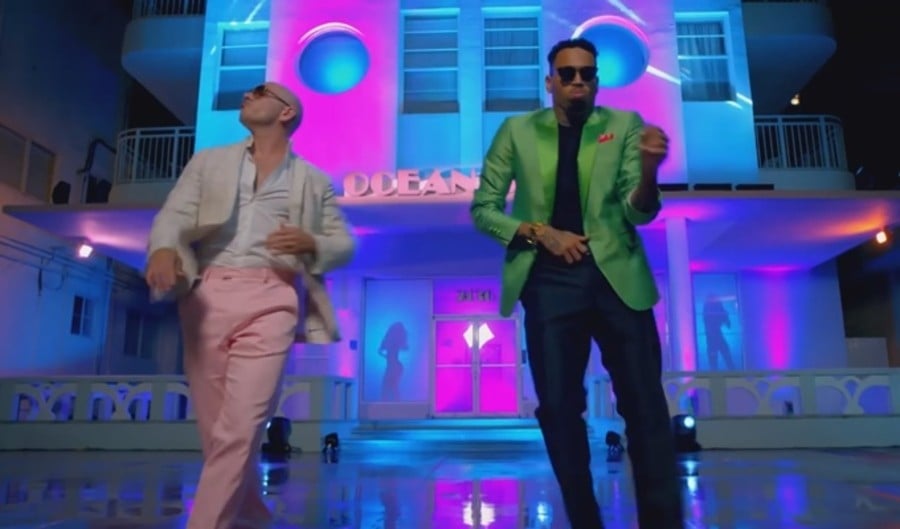 Who says the Wii U does't get any third party games? Each year it's almost guaranteed to get the latest instalment of Ubisoft's dance series behemoth, and in October you'll be able to strut your funky stuff with Just Dance 2016.
Today, at Gamescom, Ubisoft announced nine new tracks for Just Dance 2016 and revealed a new lip-syncing mode called Showtime. The new Showtime mode will allow players to create music videos of themselves performing. Players lip-sync and perform along to hit songs in the game and the video footage is then turned into a fun shareable music video. The music videos pull in both creative visual elements and pop cultural references. Of course you'll need to be using the Wii U GamePad with it's built in camera to take advantage of this feature.
Nine new tracks have also been announced:
• Fancy by Iggy Azalea Ft. Charli XCX
• Fun by Pitbull Ft. Chris Brown
• Lights by Ellie Goulding
• I'm An Albatraoz by AronChupa
• Circus by Britney Spears
• Balkan Blast Remix from Angry Birds
• Stuck On A Feeling by Prince Royce
• Boys (Summertime Love) by The Lemon Cubes
• Rabiosa by Shakira Ft. El Cata
Just Dance 2016 will be released on 23rd October in Europe and on 20th October in North America. Will the new Showcase feature have you dancing and twirling your way down to the shops to buy this latest instalment?