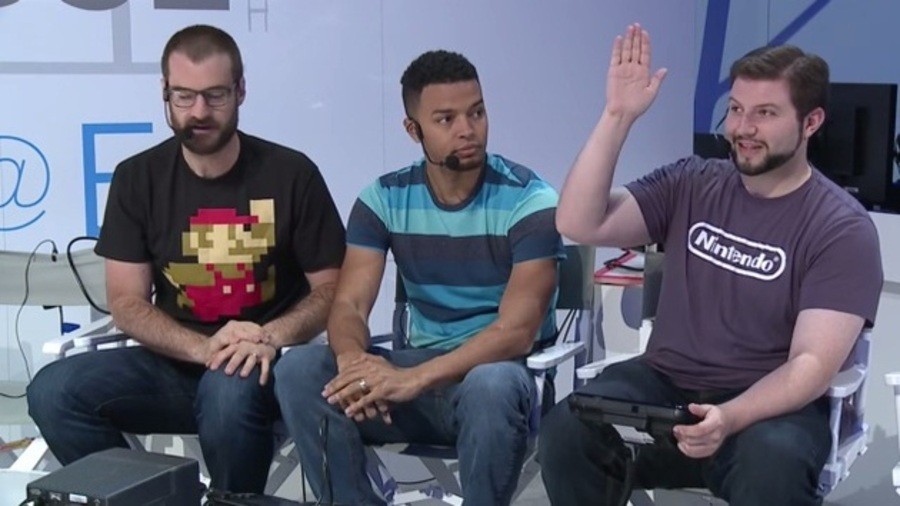 In recent times there's been a trend of Nintendo Treehouse staff becoming a little more visible, expanding upon their appearances at E3 and special broadcasts and engaging with the public. A number of the team have been on social media for some time, but there's been a sense recently that they have a little more freedom to discuss their work.
This was the impression given when Chris Pranger appeared on the Part Time Gamers Podcast last week, talking frankly about the fact that internal staff often do voice work due to the lower expense and the "fun" of it, and addressing fan expectations alongside the realities of game localisation, among other topics. We're not sure any were explosive powder keg comments, though some statements around the costs of releasing niche games and internal activities may have been close to the mark.
Unfortunately, appearing on that podcast (and its eventual discussions around the web) has resulted in Pranger losing his job at Nintendo. In a Facebook post (via NeoGaf) he speaks candidly while acknowledging that it was a result of his comments to Part Time Gamers Podcast, and he's also shared a brief message on Twitter.
https://twitter.com/TheChrisPranger/status/631852330133028864
Pranger evidently the broke rules of his employment, though naturally it's a sad state of affairs. We wish him the best in his future endeavours.
Thanks to Benson for the heads up.