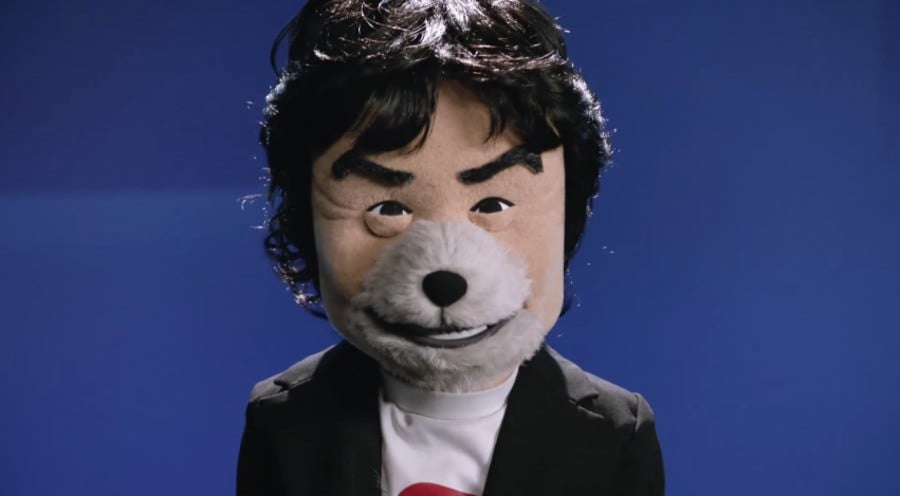 Courtesy of the internet and its never-ending ability to make a lot of noise, Nintendo's senior management will know only too well that some of the company's most vocal fans were rather disappointed with the company's E3 showing. Its focus on near-term releases meant there were plenty of previously announced titles, while some new releases failed to excite fans - for various reasons.
At the recent AGM Shareholder's Q & A, Satoru Iwata and Shigeru Miyamoto were asked about the perceivably small line-up of titles that was shown. In an answer relatively spiky by his standards, Shigeru Miyamoto defended Nintendo's focus on games that were then playable on the show floor, highlighting the differing approaches of Sony and Microsoft in addition to the conceptual nature of Virtual Reality products.
... I had a solid feeling that our trade customers appreciated the very fact that they were able to play the software which soon would be released into the market and that many of them were Nintendo-like software titles. Other than Nintendo, the major hardware manufacturers, Sony and Microsoft, also had booths, and I got the general impression that they were showcasing not only the products for this year but also many products for next year or the year after and, because of that, introductions for many of their software titles were done visually, not with playable demos. Also, many demonstrations for virtual reality devices have been conducted at recent trade shows, and at this year's E3, I noticed a number of dream-like demonstrations for which the schedule and format for commercialization are unknown. The current software for these virtual reality devices cannot be played simultaneously by a number of people, and since it is generally expected that the development for the applicable software for a high-performance device will take two to three years, there were a number of visual demonstrations for virtual reality devices. Amid this atmosphere, because the visitors to our booth were able to pick up the controllers and try out the playable software, I believe they were able to appreciate, among other things, our focus that Wii U is a home video game system that we would like people to enjoy in their living rooms. I have participated in a number of media interviews, and the comments from reporters also attest this impression.
Miyamoto-san did acknowledge the perception that Nintendo was light on games at the show, however. Satoru Iwata went further in accepting some of the criticisms levelled at the company, and reiterated that the approach to each E3 does vary.
We recognize that we have let down a number of the online viewers of this year's E3, especially the avid Nintendo fans, because we did not show what they had expected. On the other hand, since E3 was originally a U.S. trade show, when we consider what kind of messages we should dispatch and in what fashion, while we have to take into consideration the impression that we may give to people outside the U.S., we have been very mindful about how we can maximize our immediate business in the U.S. this year.

...Once again, about the reason why at E3 this year we focused on the titles that will be released in the near future, as Mr. Miyamoto just said, which points we should focus on at E3 change every year depending on the development status of each product and future deployment schedule. When we think it necessary to discuss future products even if the release timing is yet to be determined, we may do so without being able to discuss the details, and when we have more concrete proposals on the products to be released in the near future, we will try to explain the appeal of that product as best as we can. Since we determine our E3 theme each year, you might have had quite a different impression this year in comparison to last year. We are listening to people's opinions and we will try to improve next year and beyond.
As has been discussed, Nintendo's focus on the 'near term' at E3 may have been down to an awkward transition towards the NX in 2016, in addition to other longer term projects not being ready to show. In any case, it seems that Nintendo is listening to feedback while considering the positives from its E3.
Considering E3 with a couple of weeks of hindsight, do you think Nintendo was right or wrong to focus on games heading to Wii U and 3DS up to Spring 2016, rather than looking further ahead? Let us know.
[source nintendo.co.jp]