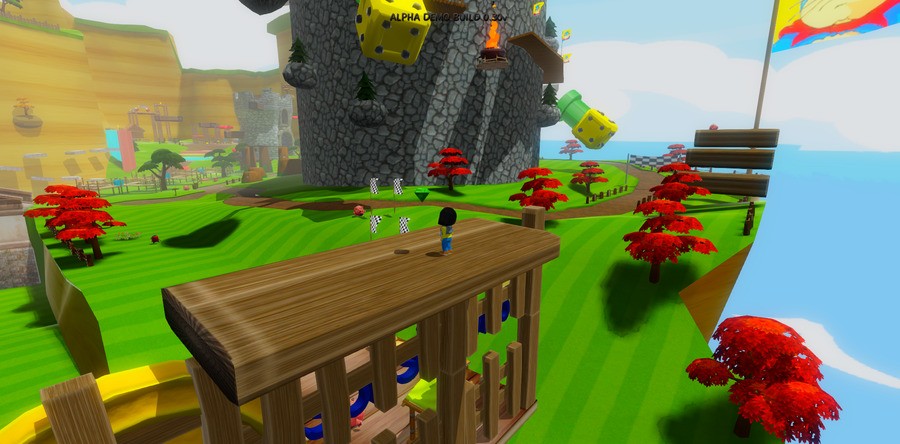 There are plenty of new development studios that have chosen the Wii U eShop for their début release, and Rainy Night Creations is another with FreezeME, a 3D platformer that's still planned for the system despite a failed Kickstarter campaign earlier in the year.
A couple of years in the works (a mix of part- and full-time development), it looks like a solid effort for a small studio. It has the standard aspects of a 3D platformer, with the gimmick that the main character can freeze enemies and objects by zapping them with her camera.
When watching the trailer, however, your humble writer can't escape the feeling that Super Mario Galaxy and its sequel have, at the very least, provided key features. They seem like original levels and twists to the formula, but quite a lot of the animation - running, getting fired out of a catapult, the standard double jump mechanic and the flow of adjusting and drawing towards new gravitational areas - seems rather similar. Check it out below and see if you get the same sense.
Speaking to Nintendo Nuggets, Galaxy isn't mentioned at all, but various other games are cited as sources of inspiration.
There is a bit all of my childhood in there, mainly Super Mario 64, but there is a bit of Zelda OOT, Spyro, Banjo, Final Fantasy and even Metal Gear.
In any case the game has also been Greenlit on Steam, so will be heading to PC with a range of keen fans ready and waiting, based on the comments on its page.
Whether it's drawn 'inspiration' from Super Mario Galaxy code and that of its predecessors - development videos on Steam convince us further - or not, it could be a fun title. What do you think?