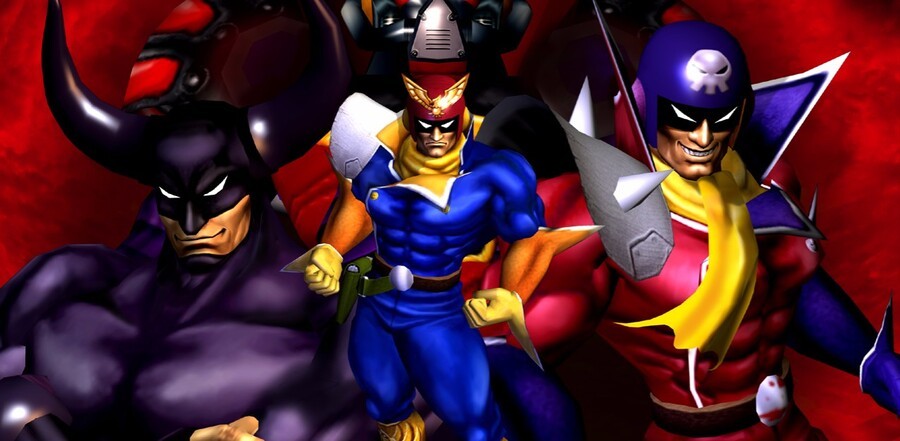 We recently broke the news that Nintendo asked UK studio Criterion to create an F-Zero title for the Wii U, but sadly the discussion came to nothing.
Criterion founder Alex Ward has responded to the story on Twitter, pointing out that F-Zero was simply one project amongst many pitched to the studio that went nowhere. According to Ward, over the years Criterion was offered the chance to work on the first Forza, a Mad Max game, a licensed title featuring only Vauxhall cars, a Command & Conquer FPS and a title based on the Nicolas Cage movie Gone in 60 Seconds, to name just a few.
When it was pointed out to Ward that the incredible interest generated by the story was down to the fact that fans would have loved to have seen what the maker of Burnout could do with Nintendo's futuristic racing series, he replied that working on someone else's IP wasn't his idea of a good time:
https://twitter.com/CrashedAlex/status/613384655367241728
We know what you're thinking. "Ah! But Criterion worked on several Need for Speed games, and it didn't own that IP either." True, but Ward responds by pointing out that by the time Need For Speed: Hot Pursuit was made, Criterion was well and truly fed up of having to constantly produce games based on the same formula in a series it had little creative control over:
https://twitter.com/CrashedAlex/status/613421661774315520
He makes an excellent point; Criterion was purchased by EA in 2004 and since then has had its hands tied when it comes to what projects it can work on. Even when Criterion tried to do something a little different, it found itself frustrated; Ward previously expressed disappointment at the way in which the Wii U version of Need for Speed: Most Wanted- which the studio had put a lot of hard work into - was ignored by Nintendo and EA alike and given little promotion.
In 2013 Ward expressed his desire to expand the scope of the studio's projects and stated that Criterion was moving away from racing games. The company was downsized dramatically, with 70 people staff members joining Ghost Games UK to continue to work with Need for Speed series. In 2014, it was reported that Ghost Games UK had been hit by lay-offs and all Need for Speed projects the UK team had been working on had been put on hold. 2015's Need for Speed reboot is being developed at Ghost Games Gothenburg head office.
Ward parted company with Criterion in 2013 and in 2014 founded Three Fields Entertainment with fellow Criterion staffers Fiona Sperry and Paul Ross. The company's first project is still under wraps, but it isn't a racing game - instead, it's "an innovative new twist on a sports game that's fast, funny and heavy on social multiplayer."
Criterion is currently working on a brand-new and as-yet unamed IP which features ATVs, helicopters and wing suits.