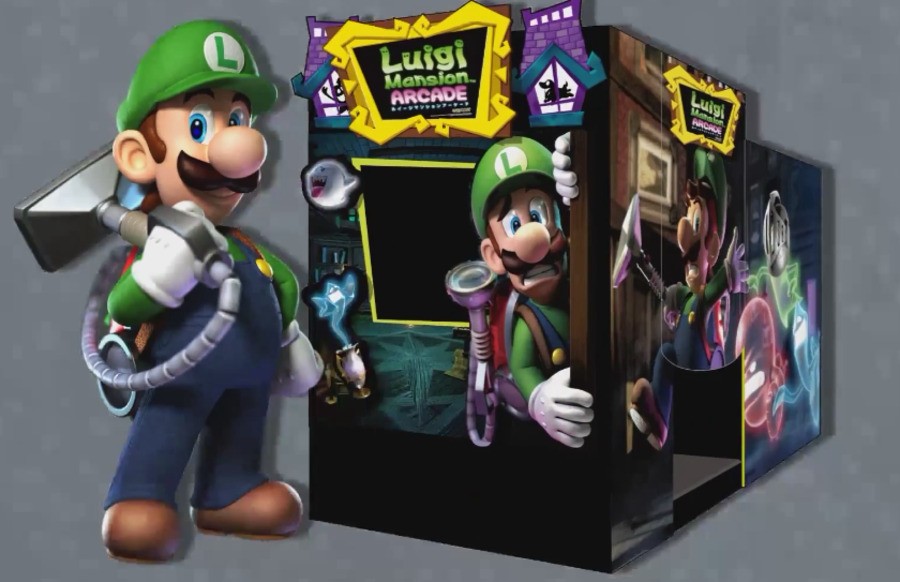 Earlier this year we reported on the news that Capcom and Sega were working on an arcade semi-sequel to Luigi's Mansion, which features first-person, ghost-busting gameplay.
The game's official site has now gone live, along with a trailer which gives you a taste of what the final product has to offer. The final name is Luigi Mansion Arcade, and strangely there's no mention of Sega anywhere. Sega had previously stated that the game would be demonstrated on its stand at this year's Japan Amusement Expo.
The arcade unit comes with full-sized plastic Poltergust weapons which must be used to suck up all kinds of ghostly beings. You can view some of the gameplay in the trailer below, as well as a second video which explains the mechanics of the game - in Japanese, naturally.
[source capcom.co.jp]