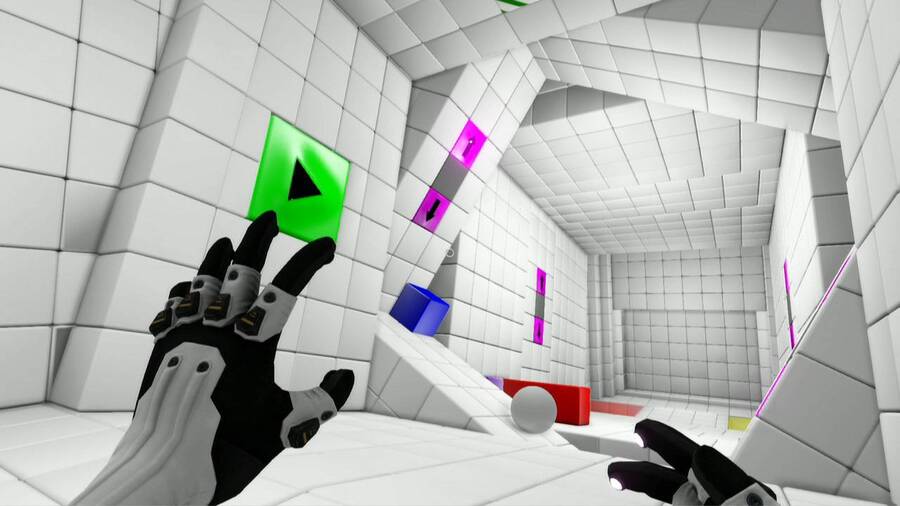 We first heard that first-person puzzler Q.U.B.E. - The Director's Cut would be arriving on the Wii U back in April 2013. You'd be forgiven if you had forgotten all about this intriguing Portal 2-style game, but thankfully GRIP Games hasn't given up on the idea of a Wii U release; we're assured that it will hit the eShop this Summer.
GRIP Games has released some footage of the all-new 'Against The Qlock' gameplay in action today, and it looks rather decent. Besides an all-new narrative for the game, the 'Against The Qlock' time trial feature allows players to rate their progress against others around the world. Will you be able to boldly claim that you are the Q.U.B.E. world champion?
Check out this speed-run through the seventh level of the "Against the Qlock" expansion of the Q.U.B.E: Director's Cut - does this look like the type of game which will appeal to you?