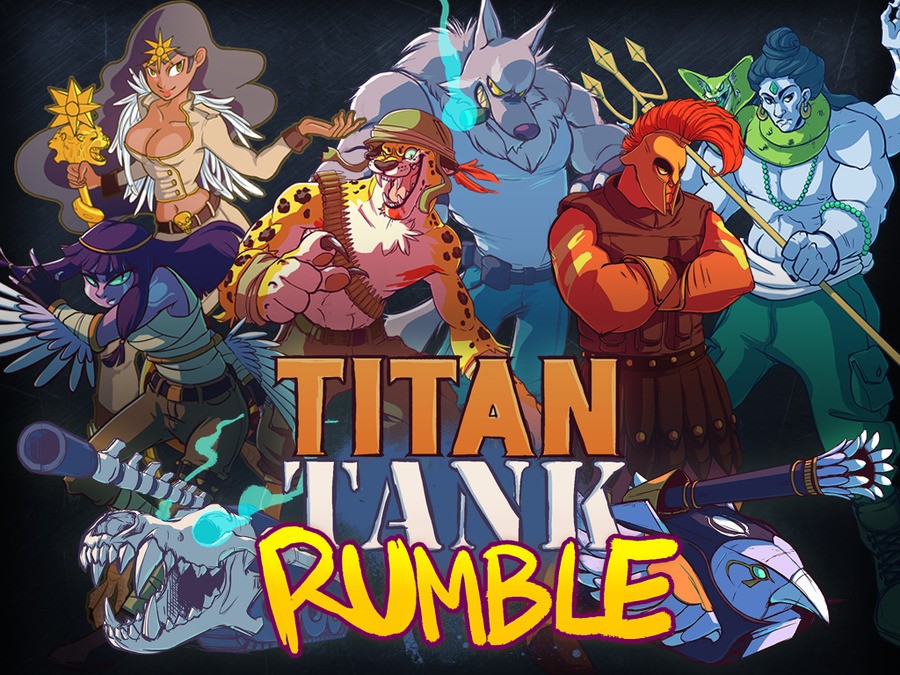 Indie studio Hexagon Games has revealed that its vehicular combat title Titan Tank Rumble is headed to the Wii U eShop.
Originally called DestructoTanks, the game is a "4-player online competitive game with leaderboards, featuring lots of hectic tank mayhem and explosions". The developer has compared the title to the Twisted Metal series, but crossed with N64-era Rare.
Only one screen has been revealed thus far, along with some eye-catching character artwork:
https://twitter.com/Hexagon_Games/status/613442972638703618
https://twitter.com/Hexagon_Games/status/613471278217973760
More content is promised later this month, including video footage and details on the tanks, levels and power-ups that will be featured in the final game. Interested? Let us know by posting a comment.