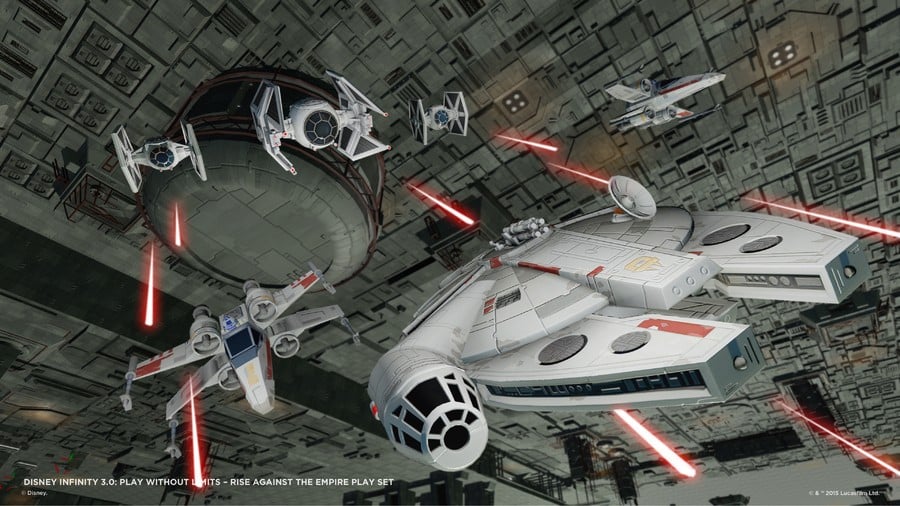 Disney has just revealed another play set for the forthcoming Disney Infinity 3.0, and this time around it's based on everyone's favourite Star Wars trilogy - the original one.
The Star Wars Rise Against the Empire Play Set takes key moments from Episodes IV to VII, placing you in the shoes of Luke Skywalker, Princess Leia, Han Solo and Chewbacca. As you might expect, the aim is to give the Galactic Empire a good kick up the backside and take on the evil Darth Vader in the process.
You'll be able to ride a Bantha, battle AT-ATs in a snowspeeder, dash around Endor on a speeder bike and - possibly most exciting of all - pick apart the Death Star in an X-wing. This particular play set is being developed by Studio Gobo in partnership with Avalanche Software, in case you were wondering.
The set will include Luke Skywalker and Princess Leia Organa figures, but Han Solo, Chewbacca and Darth Vader will all be sold separately.
Our friends over at Family Gamer TV have been given early access to the game, so feast your eyes on the footage below: