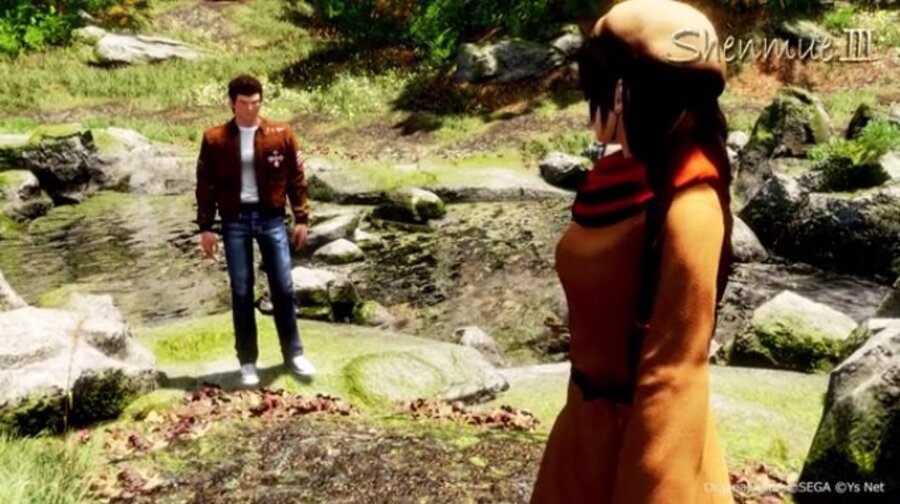 The Shenmue 3 announcement at the Sony PlayStation Press Conference was undeniably one of the highlights of this year's E3. At first it was unclear if Sony was providing Shenmue creator, Yu Suzuki, with a platform to announce the Kickstarter or if it was collaboration between the two.
Yesterday there was speculation the latest entry in the Shenmue franchise may come to the Wii U, but the chances have since been significantly lowered with Sony's director of third-party relations, Gio Corsi, explaining Suzuki and Sony's goal has been met:
We hit our goal in under 24 hours.
In 2014, Sony met with Suzuki at the Game Developers Conference during the same year a post-mortem on Shenmue's development was presented. With the major stepping stone always funding, this is where Sony agreed to come to the rescue of Suzuki.
According to Corsi, after extensively researching the demand for a future entry in the franchise that originally started out on SEGA's Dreamcast, Sony came to the conclusion it should use Kickstarter to measure interest in a new Shenmue game.
We said 'the only way this is gonna happen is if the fans speak up'...we thought Kickstarter was the perfect place to do this. We set a goal of two million dollars, and if the fans come in and back it, then absolutely we're going to make it this a reality.
The remainder of funding for Shenmue 3 appears to be coming out of Sony's pockets, with Corsi displaying plenty of excitement about the Sony and PlayStation partnership:
Sony and PlayStation is definitely a partner in this game…and it's going to be run through third-party production. We're going to help Ys Net get the game done, we're going to be partners on it the whole way, and really excited to see this thing come out in a couple of years.
At the time of writing Shenmue 3 has already reached its goal and is now close to $US3 million. It is scheduled to arrive on PlayStation 4 and PC in December 2017 with other platforms currently in the dark. The chances of a wider release appear slim now given the fact Sony is involved in the project.
Tell us in the comments if you think Suzuki's Shenmue revival has a chance of making it to Wii U.
[source kotaku.com.au, via kickstarter.com]