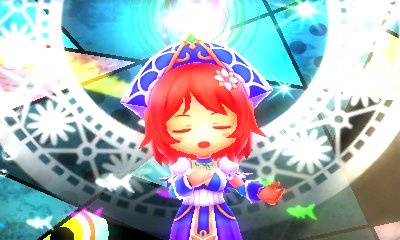 Atlus has announced that Imageepoch's RPG effort Stella Glow will arrive this Holiday season in North America on 3DS.
The game revolves around the main protagonist Alto as he uses mysterious 'Song Magic' in order to save the world from an untimely end. These songs will retain their original Japanese lyrics and singers despite the rest of the game's text and audio being translated into English.
The core gameplay is a tile-based strategy RPG in a similar vein to the Fire Emblem and Final Fantasy Tactics series, and throughout the 40-60 hours gameplay it boasts your experience will be divided up into two parts: Combat Time and Free Time. The former involves the RPG gameplay and progresses the story whilst the latter consists of exploration, upgrading your characters and forming relationships with the other members of your party.
Stella Glow is set to launch this Holiday season in North America on the 3DS for $49.99. Unfortunately there's no word of a European release just yet.
Will you be picking up this potentially stellar title? Let us know with a comment below!