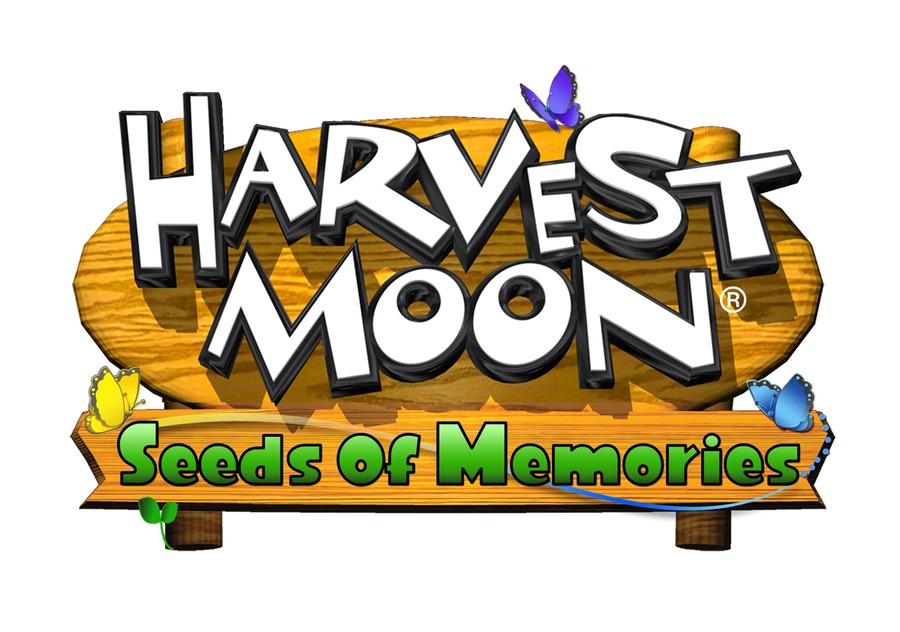 Natsume has opted to go early with an E3 reveal, confirming that Harvest Moon: Seeds of Memories is coming to Wii U this Winter; oddly it's also coming to PC, Android and iOS, which is a diverse mix of platforms.
Perhaps in response to criticism from some fans that the franchise has drifted away from its core style in recent times, the press release making this announcement emphasizes that nostalgia and returning to the roots of the series are a priority. The named 'Seeds of Memories' need to be unlocked by doing the usual Harvest Moon activities - namely running a farm and assisting the locals. The following description is an excerpt from the press release.
Old favorites return in the animal department with cows, sheep, and chickens, along with a horse to ride, and a dog to keep as a pet! Farmers will also have a new pet to take care of, but it isn't what they'd expect... It's a bobcat! The bobcat starts out wild, but as players befriend the animal, can they convince the bobcat to become their loyal friend?
Featuring cooking, fishing, foraging, and mining, players will need to upgrade their tools to find the highest-quality items. Players will also be able to participate in contests and festivals like the Cooking Contest and Starry Night Festival! Woo one of the ten marriage candidates – 5 bachelors and 5 bachelorettes – and find that special someone to make their farming life complete!
The game will be on show at E3, so we'll be sure to try and go hands on. Are you excited about this first Harvest Moon game for Wii U?