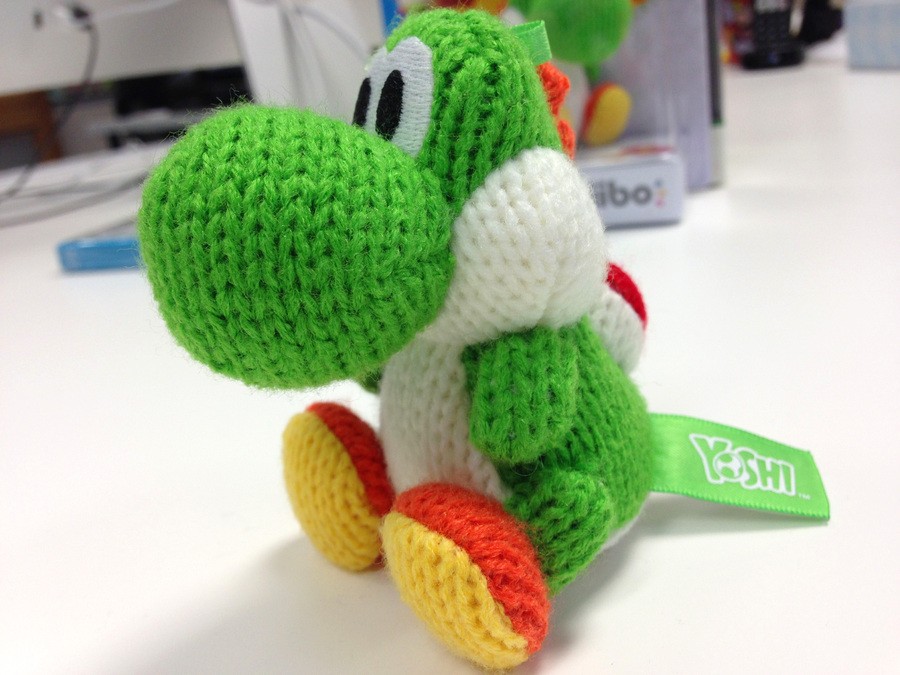 Today sees the release of Yoshi's Woolly World in Europe, and we've been lucky enough to get some hands-on time with the Yarn Yoshi amiibo which accompanies the game.
As you can see in the shots below, he's settled in nicely in the Nintendo Life office, even going as far as to have a friendly chat with Street Fighter legend Ryu.
Did your Yarn Yoshi arrive today? Let us know by posting a comment!