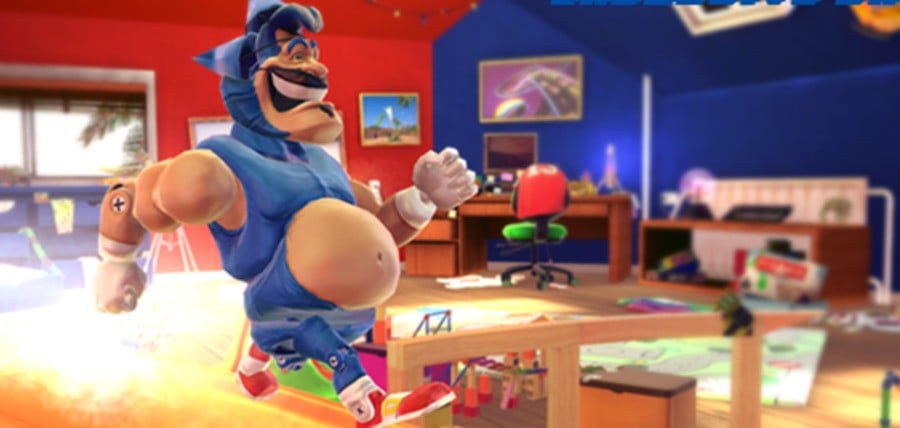 Curve Digital has revealed that it is bringing RageSquid's PC title Action Henk to consoles this Summer.
The game features a wacky action figure who loves nothing more than racing across various environments in the quickest time possible. You'll be able to run, jump and butt-slide across 70 different levels, with the objective of shaving as much time as possible off your personal best time.
Earning medals across the stages unlocks more characters and courses. You'll also be able to take part in boss levels which grant access to additional bonuses.
Here's what RageSquid co-founder Roel Ezendam had to say about the news:
We've been overwhelmed by the reaction to Action Henk on PC, but it's always a game we wanted to see in the hands of console players, so the decision to work with Curve Digital – with their reputation and experience – was a simple one. We've got some big plans for the console versions and can't wait to see PlayStation, Xbox One and Wii U players racing up the leaderboards.
Curve Digital Managing Director Jason Perkins had this to say:
We've long admired RageSquid for their ability to create games that bring joy – and Action Henk shows the team are at the top of their game. As someone who – how can we say – has been in the games industry for a while, Action Henk brings back very fond memories of some of the most revered platformers and we're hugely privileged to be playing a part in bringing it to consoles.
You can check out some footage from Action Henk below. Will you be laying down some cash for this?