Capcom evidently hasn't completely forgotten about its iconic mascot and has announced Mega Man Legacy Collection, which will spruce up the first six NES titles with new features. It's confirmed to be on the way to the 3DS eShop in the Winter for $14.99, though the Wii U misses out on the Summer arrival of the download on PS4, Xbox One and PC.
Developed by Digital Eclipse, Capcom's press release focuses on the HD version, emphasizing that the classics have been reproduced utilising the Eclipse Engine. Beyond the six games this download will include a Challenge Remix mode that presents scenarios to apparently test veterans but also help newcomers get familiar with the mechanics, and a "Museum of the era" with concept art and more. In addition it'll be possible to set times with online leaderboards and watch videos of others' runs.
We've enquired whether stereoscopic 3D will be supported in the 3DS version (as HD is obviously off the table) and will provide updates should we hear back from Capcom.
Capcom's certainly shown plenty of willingness to keep retro Mega Man games alive, bringing a number of them to Nintendo's 3DS and Wii U Virtual Console stores. This remaster is certainly a step further in that approach. Below are some screenshots of the HD version.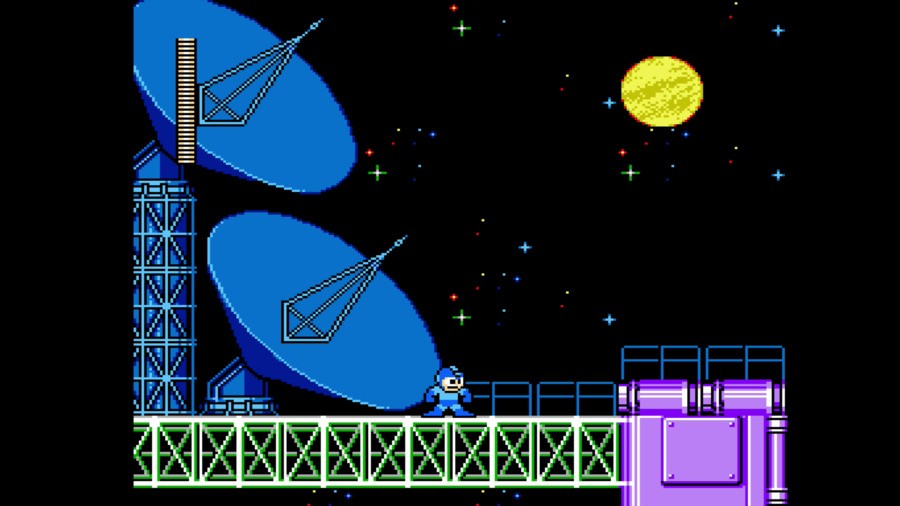 In terms of Capcom's E3 plans, Mega Man Legacy Collection is the only confirmed game - in a press release outlining the company's booth - coming to Nintendo hardware. The other titles that'll be playable are Resident Evil Zero, Devil May Cry 4: Special Edition and Street Fighter V.
Are you excited about Mega Man Legacy Collection coming to 3DS in the Winter, or disappointed by the absence of a Wii U version? Let us know.