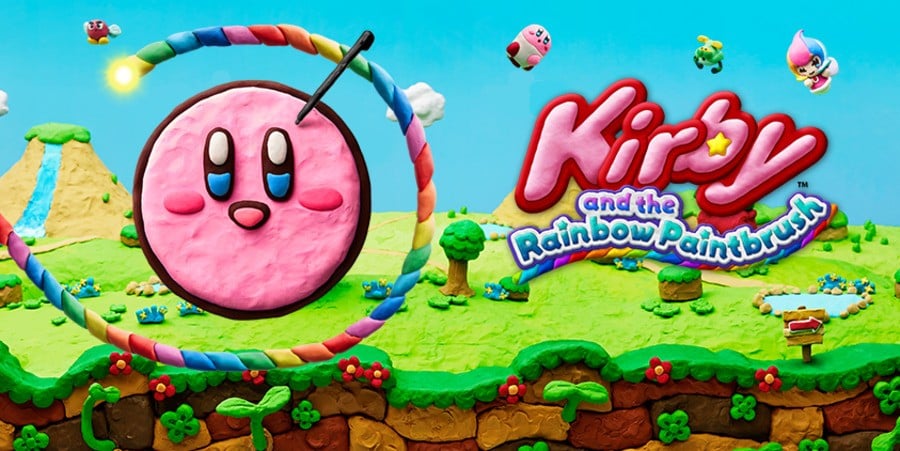 As you may have noticed we've been going kooky for Kirby this week, as the round, pink protagonist's latest adventure, Kirby And The Rainbow Paintbrush, has finally come to European shores. It's been a few months since the game's North American release, so you may already know quite a bit about it, a game we called "a few strokes from greatness" in our review.
In any case, fans of Kirby's Canvas Curse/Power Paintbrush know what to expect from this release - some stylus-based shenanigans, set in Kirby's colourful world. This time however, everything is rendered in the most charming and beautiful clay-themed visuals ever seen in gaming. On that note, we put together a video to show you exactly how lovely this aesthetic is.
You'll be able to pick up the digital release on the eShop for €39.99 / £34.99, but don't forget, if you have purchased a Kirby game from either the Wii U or 3DS eShops you get a 10% discount from the digital release, if using the same Nintendo Network ID. That means you can pick up the game for €35.99 / £31.49.
So what are you waiting for? Let us know if you'll be picking this release up, or if you're already enjoying this game!