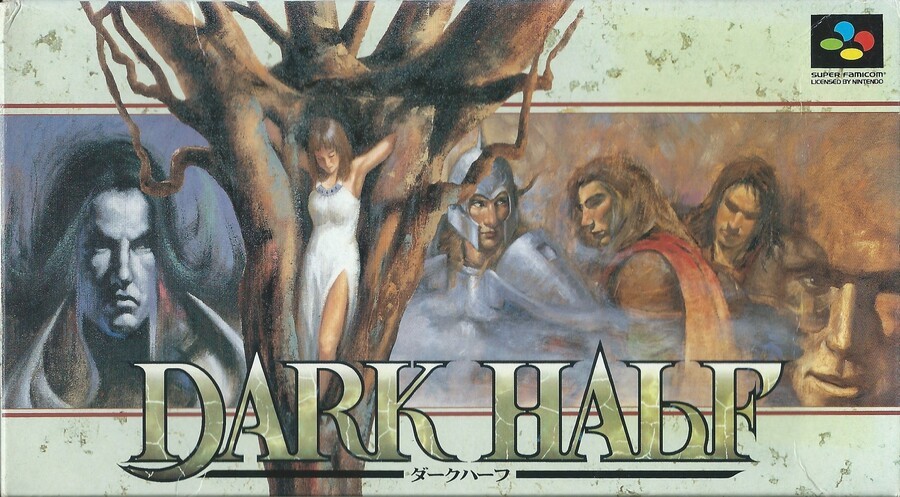 When you say Westone, you think Wonder Boy. The recently-defunct Japanese studio created a series of amazing action-RPG titles for Sega which have since become legendary slices of retro gaming, but outside of that particular franchise the company's work is somewhat less well known - at least in the West.
Thankfully, due to the hard work of fans, English-speaking gamers can now become acquainted with one of the firm's most unusual titles. The 1996 Super Famicom RPG Dark Half - which was published by Enix - never got a release outside of Japan, and ranks as one of the most unique games to be produced by Westone. You can read a detailed description here, but in short, you get to play as both the hero and the villain, and the connection between these two characters offers up some innovative gameplay mechanics. It's also one of the most mature and dark games to be made by Westone.
Translation group AGTP has recently released an English patch for the game, finally making it fully playable for those who can't read Japanese. You can view the game in action below - as well as listen to its amazing soundtrack.
Thanks to Gonçalo Lopes for the tip!